Seventeenth Century France Encouraged Men's Interest in Flowers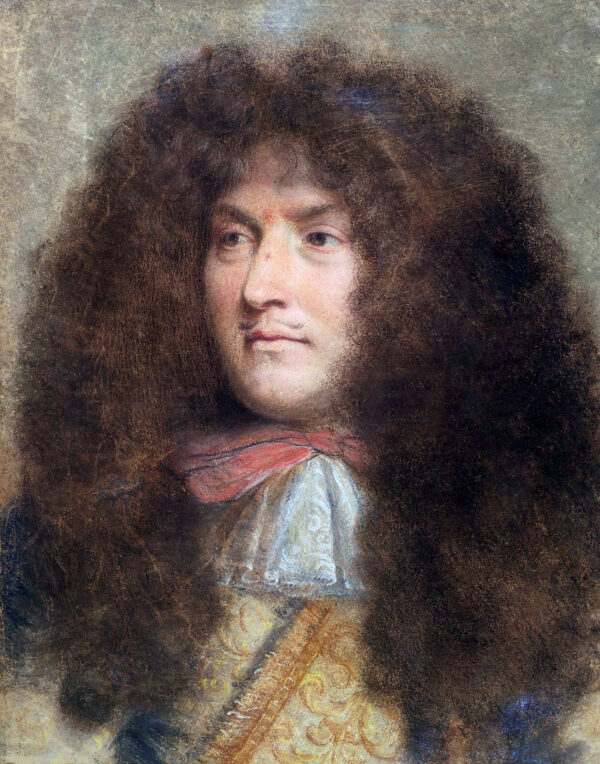 Just finished a marvelous study of flowers during the time of the Sun King Louis XIV (1643-1715). [Pastel above by Charles le Brun]
Somehow it seems that women have long been connected with flowers in the garden.
In 1909 Neltje Blanchan wrote the book The American Flower Garden to establish the importance of gardens in America.
She too admits the link between women and the flower garden.
Blanchan says, "The care of the flowers almost invariably developed upon the women of the family who most loved them."
The French and their Flowers
In France during the 1600s flowers however became the domain of men who saw flowers as both a source for scientific study and also an avenue to greater prestige and status.
Elizabeth Hyde tells the story in her wonderful book Cultivated Power: Flowers, Culture, and Politics in the Reign of Louis XIV.
The book illustrates the cultural meaning of plants. They aren't just flowers, but a way to show how smart you are or how rich you are.
She writes about the attempt to remove the flower "from the disorderly, female world of nature and transplant it into the male world of science.
"Men dominated trade in expensive and fashionable flowers, bulbs, and seeds, but women continued to sell fresh flowers in the streets."
Men cultivated flowers by the hundreds, talked about them, and loved visitors to view their collection.
But the collecting was done to enhance the social status of the collectors.
Hyde writes that "the collection and cultivation of flowers could confer cultural status or distinction."
And, of course, the King encouraged such flower growing.
The royal gardens, including Versailles, displayed beds of flowers to indicate to the visitor that the King was himself at the front of this 'hobby' of flower growing.
Thus flowers, before the English natural landscape of the eighteenth century, played an importrant role in the French garden of the seventeenth century.
Hyde says, "By distinguishing the formal garden from the cultivated fields and the flower garden from the kitchen garden [some garden writers] testify not only to the existence of the pleasure garden in the country estate, but also to the importance of flowers in the garden."
When Flowers are More than Flowers
Aren't flowers much more than something pretty in the garden?
While a single flower variety shines in the garden, at the same time it could tell many a story of its human gardener.