Cottage Gardens Can Be Found across America
In the late nineteenth century English garden writer William Robinson and garden designer Gertrude Jekyll helped to popularise less formal gardens in their many books and magazine articles.  They sought to encourage the cottage garden style among their many readers.
Thus it was no surprise that by the start of the twentieth century there was a surge of interest in the cottage garden. Both Robinson and Jekyll admired the ability of the cottage gardener to grow so many plants so well in a limited space. They thought that idea would help other gardeners.
Today we have cottage gardens across America.
Margaret Hensel in her book English Cottage Gardening for American Gardens writes, "Over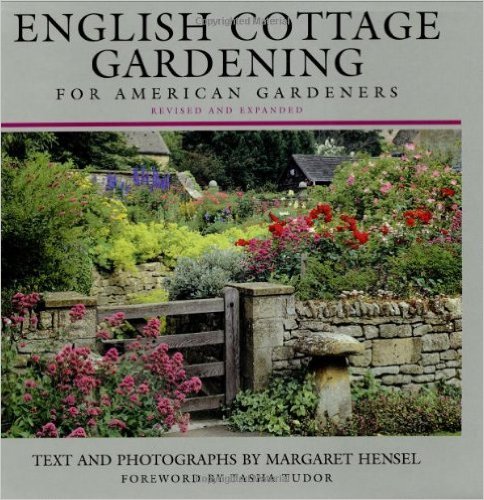 the years I have discovered dozens of the most wonderful cottage gardens here in the United States, every sort from tiny dooryards on Martha's Vineyard and Cape Cod to Midwestern backyards and San Francisco terraces."
No matter how small your garden is, you can cultivate a cottage garden.
Hensel writes that the "romantic, slightly overgrown look is so characteristic of cottage gardens." That's what she saw across the country.
What is so appealing about the cottage garden is that it can be a garden of any size, even a small back patio area in a city setting.
The cottage garden idea gives a certain inspiration for gardeners with limited space.  It also tells those of us who have an acre or more that we can still garden by using the space well with the careful selection of the number of plants, chosen for their size, color and texture. That might mean perennial beds and borders, and even areas of ornamental grasses.
Here is an example of a border of perennials on a rather small property called free straight dating sites in Londonderry, NH which I visited this summer. [below] The size and color of these perenials fit in so well.
Cottage Gardens Can Be Found across America.