Victorians Loved Foliage Plants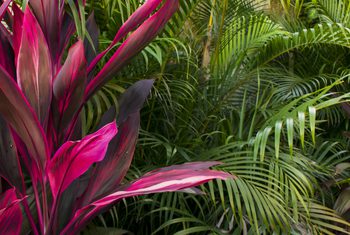 Victorians loved foliage plants. –
One summer I planted a banana (Musa ensete) in the center of a bed along the driveway.
The plant looked majestic among the low growing perennials and annuals that surrounded it. [below]
Then I remembered that the Victorian gardener in the second half of the nineteenth century also loved tall, showy, foliage plants.
Tom Carter in his book The Victorian Garden wrote, "Since the early 1860s, gardeners had used many of the foliage plants which had previously been treated as stove or greenhouse subjects to add a contrasting element to floral bedding during a summer."
Foliage plants could include canna, colocasia, and yucca as well.
Here is a photo of a banana at the recent Boston Flower and Garden Show. It is in a pot but still shows off its bold foliage for the passer-by.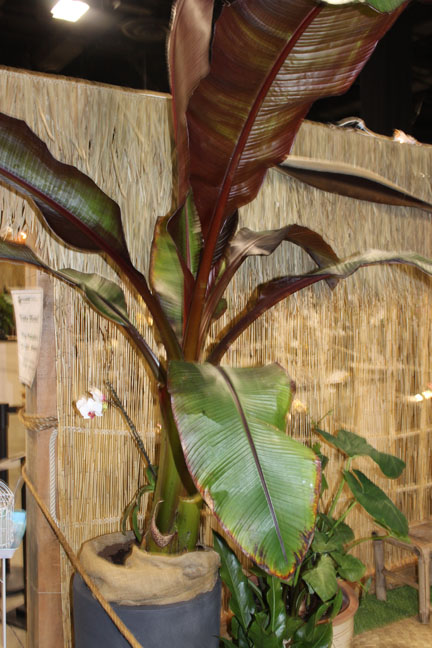 This summer I plan to make sure my blue container on the lawn has a large red cordyline, another of my favorites.
In that way I will be keeping up the tradition of the Victorian gardener who treasured plants with bold leaves.