Today Homeowners Face Two Lawn Options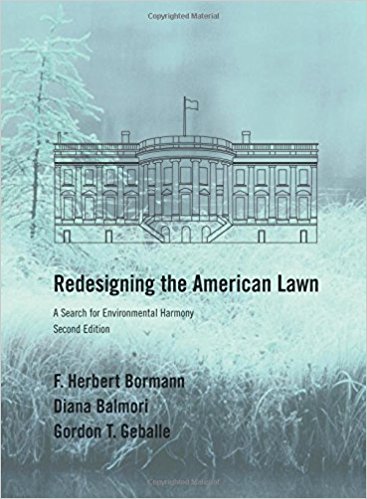 Today homeowners face two lawn options.
Last year we celebrated the three hundredth birthday of the eighteenth century English landscape gardener Lancelot Capability Brown (1716-1783).
There were events throughout the year in his honor in various locations throughout England, including several at the landscapes he designed.
Brown gave the English garden its extensive lawn. 
Since America became eager to garden in all ways English, it was no surprise that the lawn would appear across America, beginning in earnest in the mid nineteenth century.
Today however we face a dilemma with the lawn.
In various parts of America droughts threaten cities and towns.
In that situation how can we continue to cultivate an extensive lawn?
The book Redesigning the American Lawn: A Search for Environmental Harmony gives us some insights.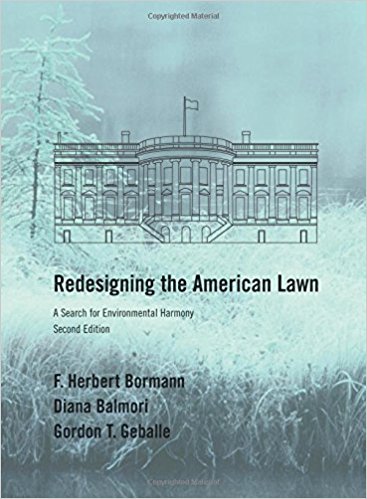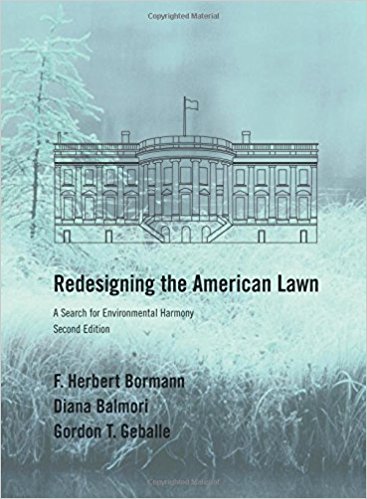 It  includes a quote from Frederick Law Olmsted that seems to justify the lawn.  "For Olmsted, the front lawn of a house in a suburb unified the whole residential composition into one neighborhood, giving a sense of ampleness, greenness, and community."
He pinpoints the purpose for the lawn quite clearly.
The authors F. Herbert Bormann, Diana Balmori, and Gordon T. Geballe, however, aware of the problems with the modern lawn, provide two kinds of lawn we need to consider: the industrial lawn and the freedom lawn.
The characteristics of the industrial lawn include gas-powered lawn mowers, chemicals to maintain the lawn and exclude any weeds, and, of course, regular watering.
The freedom lawn offers another way to look at the lawn.
Rather than a monoculture of grass, this lawn would allow clover and other plants to grow in the lawn. The lawn would be mowed regularly but by a lawn mower that does not demand gas.
Chemicals would be avoided.
Watering would be at a minimum.
Perhaps sections of the lawn would be replaced by beds of perennials or ornamental grasses.
The second approach to the lawn, the freedom lawn, certainly speaks to the need to conserve energy and water, and also decrease the burning of carbon in fossil fuel. 
The authors present a valid argument.
We homeowners, however, need to decide what route we will take with our lawns.