Ella Grant Campbell, Nineteenth Century Florist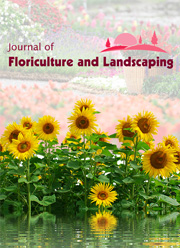 I just came across an online horticultural journal called simply Journal of Floriculture and Landscaping.
It is a peer-reviewed journal that covers two of my favorite topics, horticulture and history.
Recently the journal featured an article by James M. DelPrince about Ella Grant Campbell (1854-1939).
Campbell was a nineteenth-century florist. That meant she grew flowers to sell but also made floral designs with them for special occasions like weddings and funerals.
Florists needed instructions in floral design. Campbell did just that during the Victorian fascination with flowers.
She wrote a book called Floral Designs Series 1, A Hand-book for Cut-flower Workers and Florists (1888).
She intructed florists in how to use wire, string, and toothpicks to anchor cut flowers into rigid wire frames with moss (Sphagnum sp.).
When needed for a wake, Campbell suggested designers travel to the family's home to arrange delicate floral trims around the casket.
In 1881 when US President James Garfield was assassinated Campbell provided the massive floral arrangements for his funeral.
During her career she went on to provide floral arrangements for 300 weddings and 1000 funerals.
Her theoretical and practical work bridged floriculture production and design.
Rochester, NY seed company owner James Vick (1814-1882) appears in the article as well.
Ms. Campbell credits him with articles about floral arrangement in his own quarterly seed catalog and monthly magazine.