You Can Grow as well as Eat a Rose
The rose has been an essential plant in the garden for hundreds of years. Colonial gardens of America used it as decoration but also as an herb.
Recently the rose has taken center stage in a couple of different ways.  Tower Hill Botanic Garden recently awarded one variety of rose its prestigious Carey Award.  A new book discusses eating roses.
Located in Boylston, Massachusetts, near Worcester, Tower Hill presents a yearly award, called the Cary Award, for a plant that is ideal for New England gardens.  The award receives its name from Edward A. Cary who spent his life as a gardener, growing plants that some people thought too fragile for the harsh New England weather.
This year's Cary Award winner is a series of roses called the Knock Out Rose.  Don't let the name scare you.  There is nothing lightweight about this plant.  It is a real trooper.
The original Knock Out rose called Rosa 'Radrazz' is a shrub rose that grows 3 to 4 feet tall, but it can be trimmed to a smaller size if needed.  Its cherry pink flower appears off and on all summer until hard frost.  In my garden it blooms in early June, and later in August.
The original cherry-pink Knock Out rose, introduced in 2000, has now become part of a series of seven distinct plants with the same name.  Other varieties of this rose now include the Yellow Sunny Knock Out and the Pink Double Knock Out.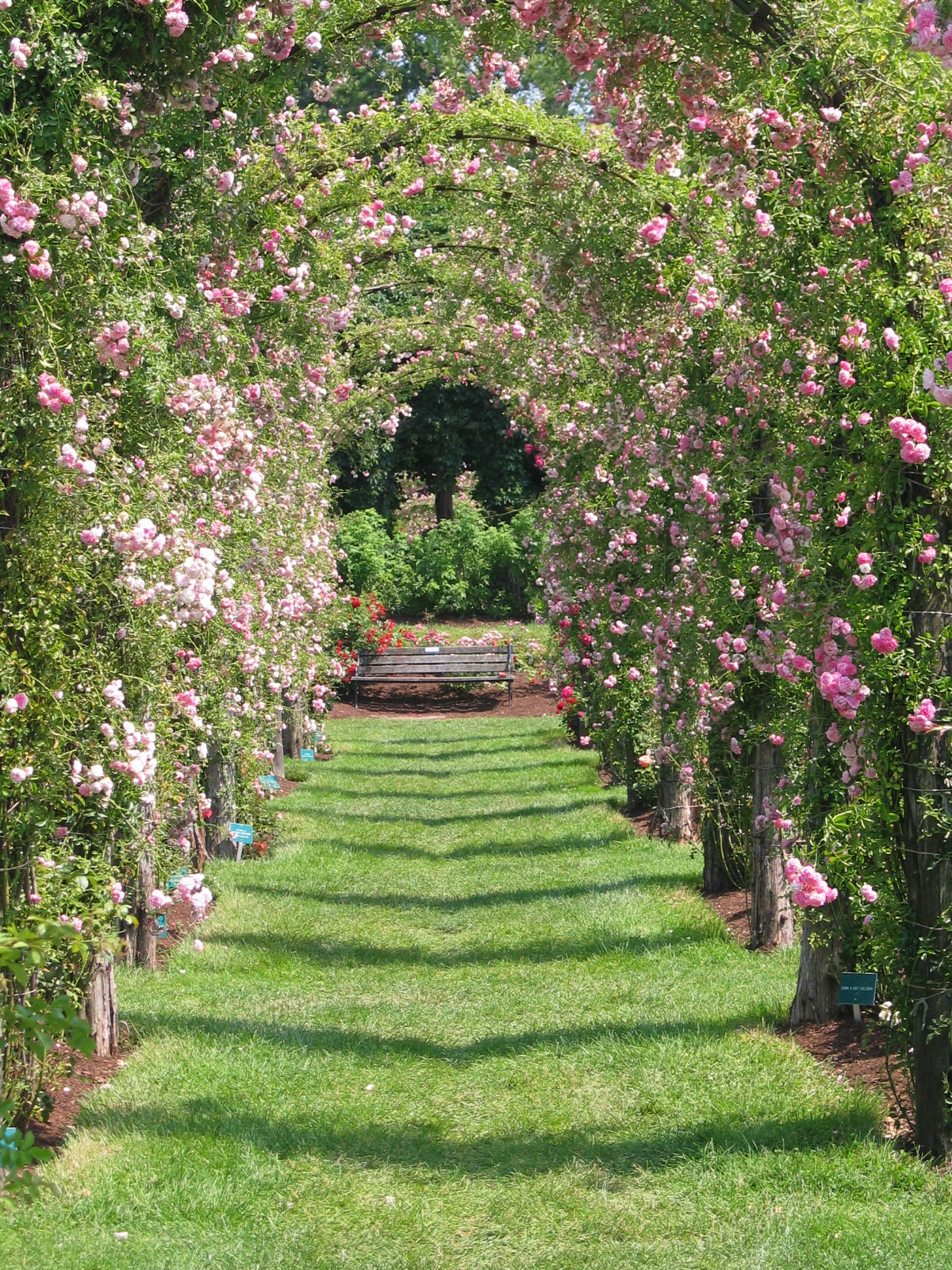 Former Garden Director at Boerner Botanical Gardens in Milwaukee, William Radler is the breeder of the Knock Out rose, which came from a combination of eight roses. He said, "I started with seeds that I had harvested. It took me about 15 years to come up with this variety".  And did he succeed.  Knock Out has won national and international acclaim, including the prestigious All-American Rose Selection award in 2000.  Today it is one of the top selling roses.
Radler says there are two secrets to success with his Knock Out rose.  First, do not deadhead.  Second, plant the rose deep so the branching stem at the base is one and one half inches below the soil.
From roses in the garden to roses on the table is not a hard leap.
Jim Long from http://americangardening.net/dating-laredo-tx/ in Missouri has written a new book called best nigeria dating site.  Yes, that is the title.  It surprised me when I first saw it.
http://americangardening.net/dating-sites-with-phone-contacts/Long traveled to India where he entered an ice cream parlor and found the expected flavors of chocolate and vanilla along with a rose ice cream. People here, especially those who cultivate roses, keep telling him "but you can't eat roses".  Long knows otherwise. He said, "I wanted people to see for themselves".
In many countries, including Pakistan and Turkey, the rose is considered both a seasoning herb and a medical herb. Long's book is filled with rose recipes. Any rose that has not been sprayed, and has a pleasing fragrance, is edible, according to Long.
No surprise then that the rose is the official Herb of the Year for 2012. You can now grow a Knock Out rose in your garden, and learn how to serve roses at the table.