William Robinson Played Key Role in Spreading the English Garden Style
William Robinson (1838-1935)  became an important influence in English garden history during the second half of the nineteenth century.
He preferred the English naturalistic style, and fought with those who encouraged a formal and symmetrical look to the landscape.
His intolerance for the 'landscape architect' guided much of his writing.  He thought plantsmen and horticulturists should advise on landscape gardening and not the architect who knew nothing of plants.
In his book The English Garden Edward Hyams says of Robinson: "The first great gardener after Loudon [John Claudius] to recombine art and science, to make use of the whole past to open the way into the future of English gardening was William Robinson, the creator of Gravetye and the part-creator of the English garden as it is now."
Like Loudon, Robinson edited a magazine and wrote several books.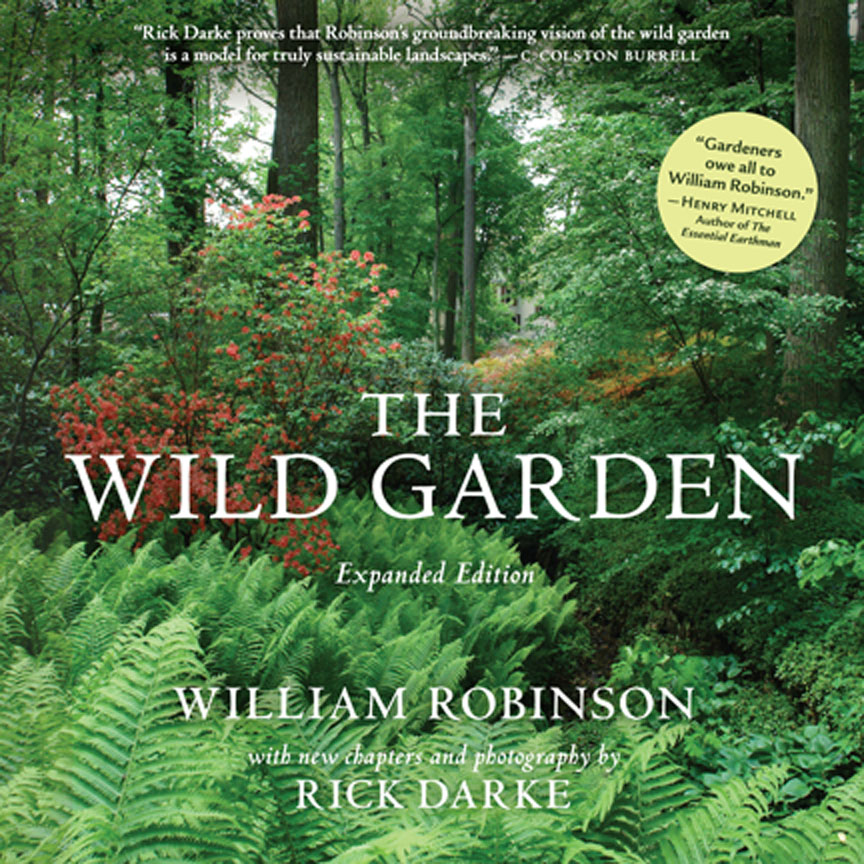 Timber Press came out with a new edition of his book The Wild Garden in which he encourages the use of native plants, woodland areas, as well perennials in the garden.
Some of Robinson's ideas are worth exploring now as we set out to ready the garden for the coming summer.