When Artificial Houseplants Look Real
Recently I went into a nearby Marshalls.
There I found tables and shelves of houseplants. There were dozens.
My first thought was how great that Marshalls is supporting the current craze for houseplants.
I found myself in the same store a couple of times since then.
Saw the same plants. Never gave a thought to their watering need.
Yesterday I went in and all the plants were gone. There were dozens of them, each in a pot.
Where did they go?
I asked the sales manager what happened. She pointed me to the back of the store, their new home.
Spontaneously I asked, "Those plants are real, right?"
She said, "Oh no. They're all artificial."
In all my trips to Marshalls I thought these plants were real.
Here is a photo I took yesterday: l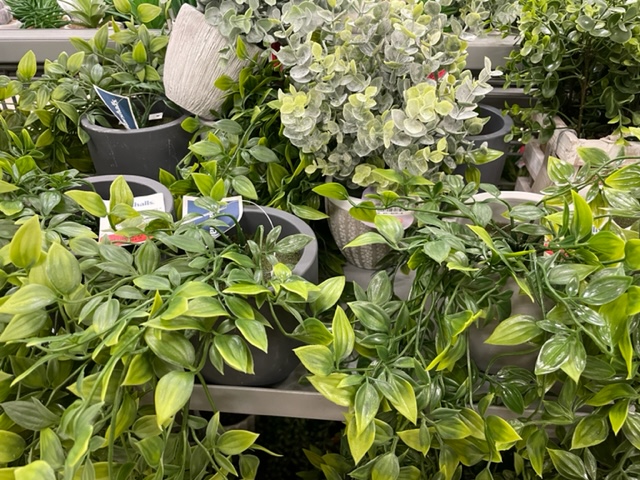 Notice the detail in color and shape. It seems like a wonderful selection.
I wondered why there were no tags with the genus and species.
When I looked up close, the only tag I saw was "Made in China."
In my defense, I must mention that in the past I remember that I did buy a live plant from Marshalls.
The details of where and when I do not remember.
Has this ever happened to you?