Victorians Loved Cut Flowers
Victorians loved cut flowers –
The Victorian period in the nineteenth century ushered in a love for cut flowers from the garden.
Here is a beautiful chromolithograph from William Rawson's seed catalog of 1888 called 'Gems from the Wild Garden.' The image visualizes what a glorious choice of flowers for tea and lunch were available to the Victorians. [below]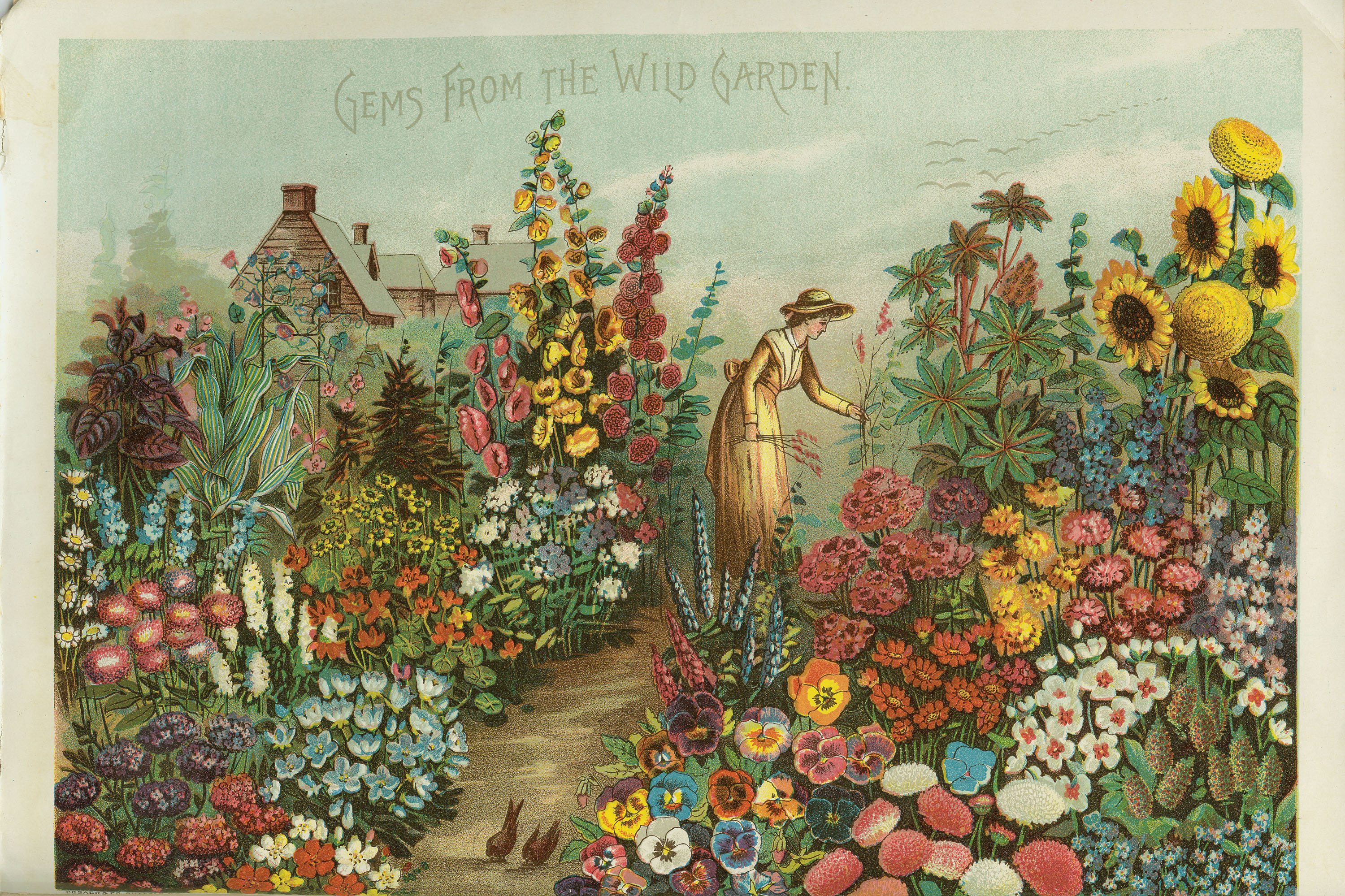 In his book The Victorian Garden Tom Carter calls this love of cut flowers from that period 'floristry.'
He writes, "Competition was the essence of floristry, and the spring and summer months were filled with shows held all over the country."
The flower shows proved an outlet to show off flowers like roses and dahlias.
I remember on 'Downton Abbey' when Maggie Smith's character said,
"My yellow rose won top prize at the county fair."
Even in the cities Victorian gardeners took pride in floristry.
Carter writes, "Workers in the industrial towns took to floristry as about the only form of gardening open to them in the restricted spaces of urban living."
Whether in country or city, Victorians encouraged floristry and so they enjoyed their cut flowers.