Victorian Gardens Required Coleus
You already know that the leaves of the coleus give color and form to any bed or container. 
According to Allison Kyle Leopold's The Victorian Garden, the coleus, native to Africa, was introduced to the United States during the second half of the 19th century.
Victorian gardens, both in England and America, required the coleus.
Philadelphia nurseryman Thomas Meehan's magazine Gardener's Monthly said in 1861: "Coleus Blumei mixed or edged with Perilla Nankinensis will make a fine bed, the latter if used for edging should be frequently stopped or pegged down, and not allowed to bloom."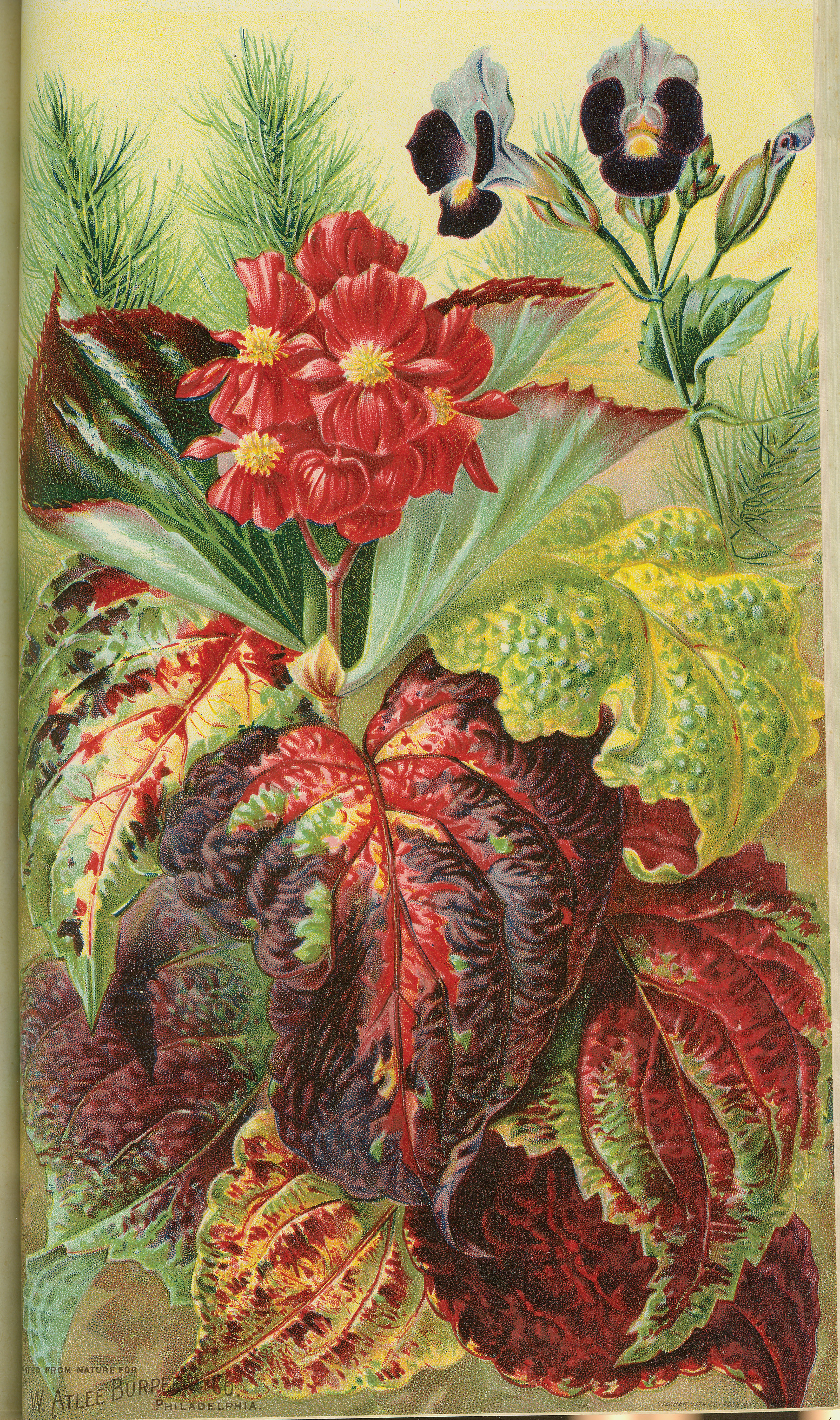 Eventually more mention of the coleus and its varieties appeared in the garden catalogs.
The James Vick Seed Company catalog of the 1870s does not list the coleus among the plant offerings, but in the company magazine of 1887, after the elder Vick's death, a column appears about how to propagate the coleus. The writer said, "My practice is to grow fine healthy plants this summer, and in August or September, before frost, take cuttings for my winter stock."
The Dingee and Conard catalog of 1892 offered a series of coleus plants called Success Coleus. "Everybody admires gorgeous summer bedding coleus, and every flower grower wants a bed, border, or edging of them. In fact, they are indispensable for bright bedding effects. We offer for the first time a special selection of coleus seed that will produce vigorous and fine plants, showing the most perfect markings and colors, in a short season."
Leopold writes that the two major gardening sites, beds and borders, helped define the color and shape of Victorian gardens.
The coleus played no small role among the plant choices to fill that bed or border both in English and American gardens.