Publishing a book during a pandemic has several unique differences from earlier times.
One is that everyone in the publisher's office is probably working from home.
Another is that it seems to take longer for decisions to be made.
That appears to be the case with my new book All about Flowers: James Vick's Nineteenth-Century Seed Company.
I want to give you an update on the book.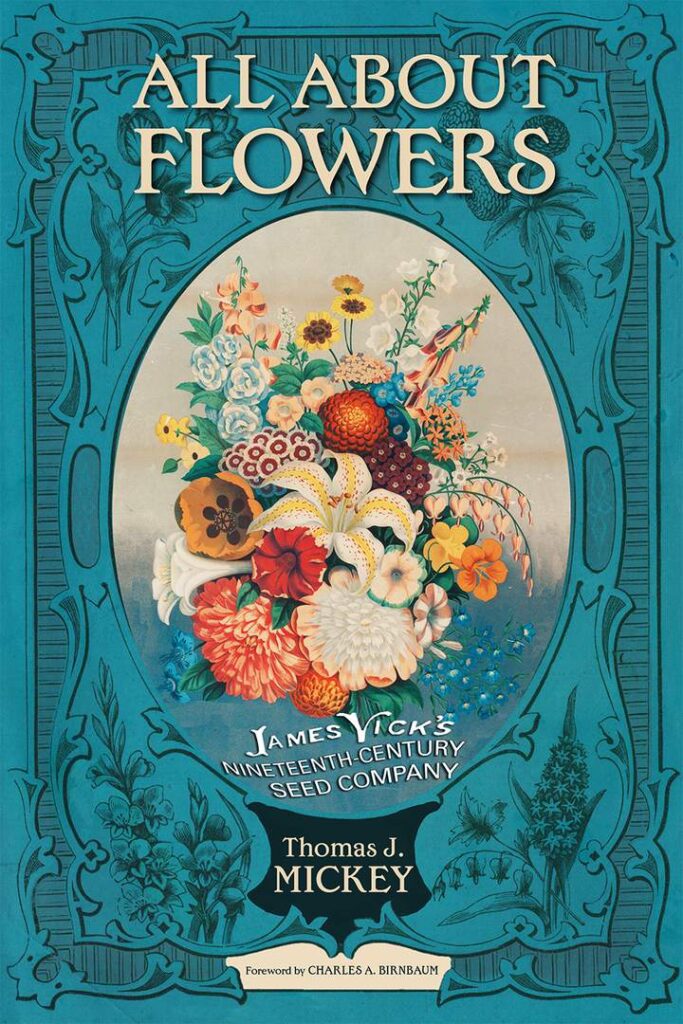 The publisher just informed me that the publication date has now changed to the end of April.
The original publication date was late September, then January, and now April.
But what can I do?
I am writing about it here because the publication of this book is an important event for me, following several years of research and writing.
Talks on the Book
I plan to give a few talks about the book.
Today is the first such talk to the Garden Club of Harvard in Harvard, Massachusetts. Of course I will use Zoom. After several weeks writing, editing, and choosing the right image, my slides 'are ready for their close-up', i.e. for Screen Share.
I have also been offered some other opportunities to speak about the book on Zoom during the coming year.
Book Launch
I will probably have the launch of the book on Zoom as well.
The format is still undecided but there will be a host for the event. Not sure if a bookstore or another venue will sponsor it.
Editing
Meanwhile I continue to edit the manuscript. The publisher sends me chapters in an email, I edit them, and return them via email. Pretty efficient.
Do keep tuned.