Two Typical Victorian Flowers
Everyone can easily list two important Victorian flowers.
In his book The Victorian Flower Garden garden historian Geoffrey Taylor hesitates not one moment and presents his two typical Victorian flowers.
He writes, "The hollyhock and the scarlet geranium are what one thinks of as typical Victorian flowers."
Taylor then explains why he includes the hollyhock. He says, "The hollyhock almost qualifies as a true florists' flower."
He gives the history of the hollyhock which I did not know. It seems that a shoemaker from Saffron Walden named Charles Baron introduced it to England from the Grand Orient in the sixteenth century.
Another choice
I guess we are all entitled to an opinion here.
My first choice for the most important Victorian flower would have to be the dahlia. The dahlia is both big and showy. Those are qualities one thinks of when you think of the Victorian era, especilly the 1890s.
This 1888 catalog cover from the John Lewis Childs Seed Company in New York says it all. [below]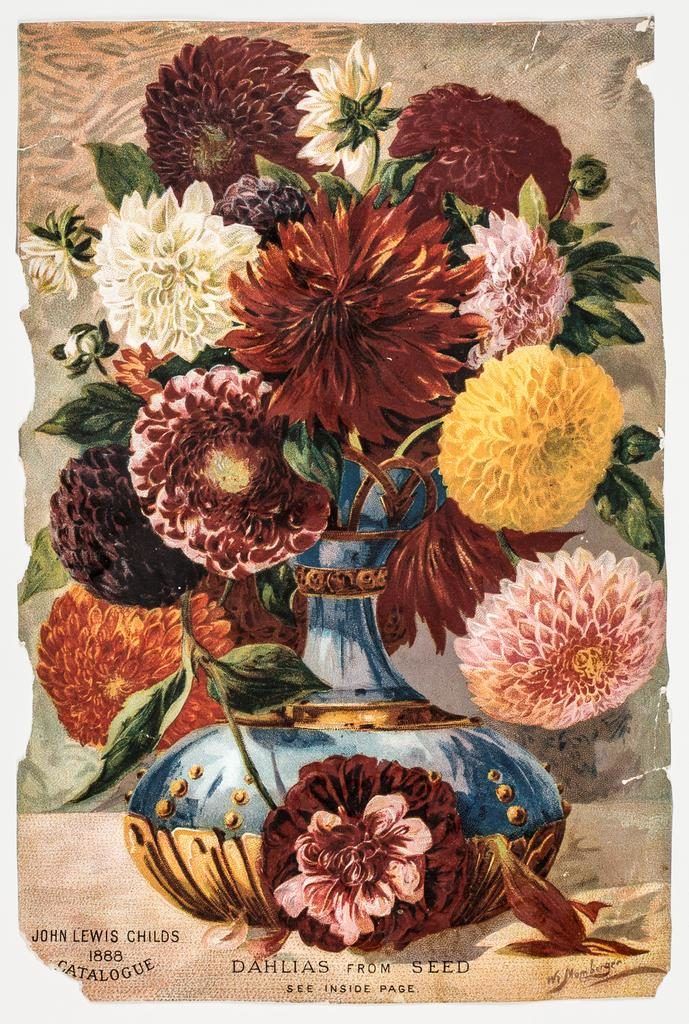 I could live with the geranium as the other top choice for that period of the nineteenth century. Everyone grew geraniums.
What are your top two Victorian flowers?