Differing Views of Nineteenth Century Garden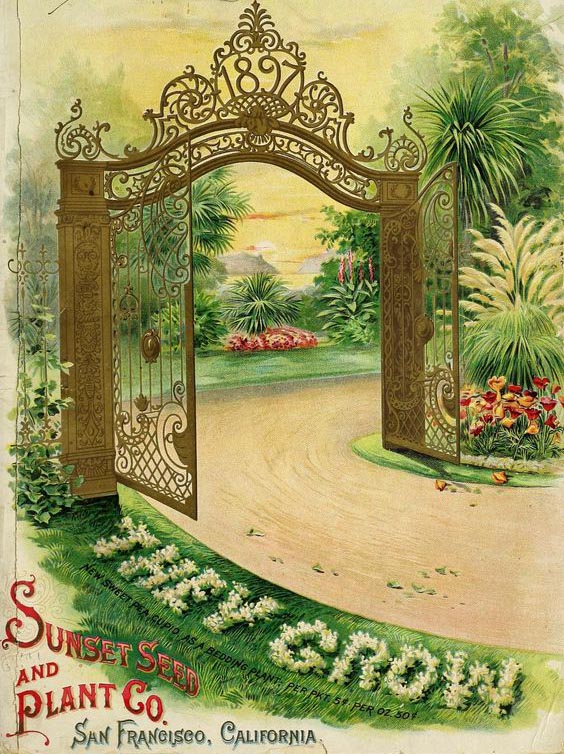 Differing Views of  Nineteenth Century Garden
The way to plant a flower garden changed during the nineteenth century.
Two American seedsmen wrote differently about how to install a flower garden.
Boston seedsman Joseph Breck (1794-1873) wrote The Flower Garden in 1851.
In the book he recommended the placement of the garden as a border before a window with southern or southeastern exposure.
He carefully laid out for the reader the design of the flowerbed.
Breck wrote, "This outward border will be the most appropriate place for flowering shrubs, and tall herbaceous biennial and perennial plants".
When he discussed what flowers to plant, Breck listed several annuals, plus Dahlias and Gladiolus and Roses, with a few choice perennials. He recommended native plants like Lobelia Cardinalis, Aquilegia Canadensis, Aster Novae Anglae and Solidago.
Breck wanted a flower garden in bloom during each season. Choosing the right plant would have provided that color. His borders were to be filled with annuals, perennials, and native plants.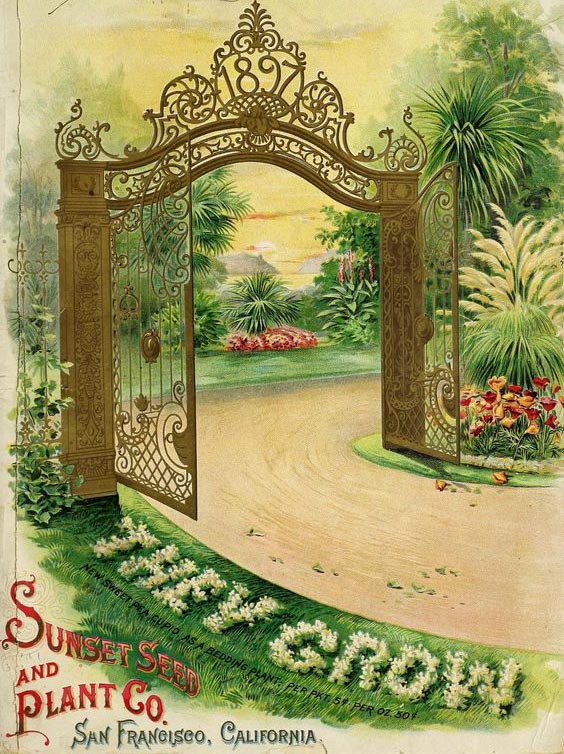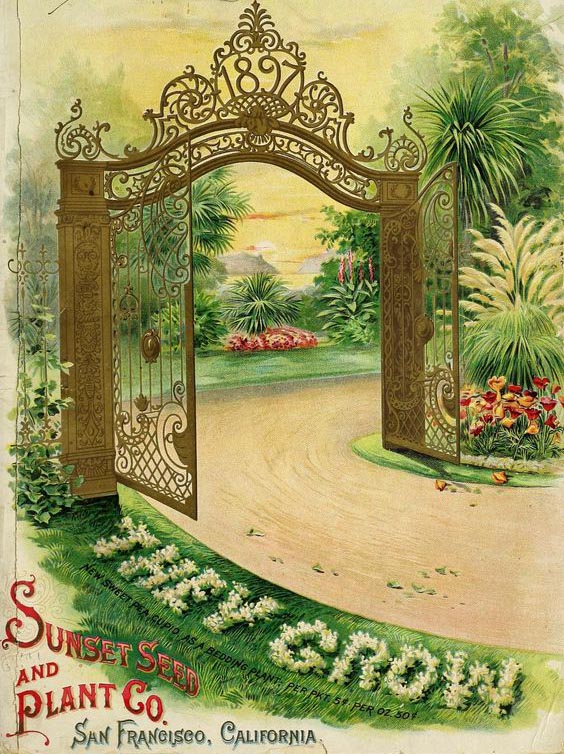 New York seedsman Peter Henderson (1822-1890) wrote his book speed dating golden moustache in 1875. In it he also discussed laying out the flower garden.
He admitted at the start that old-fashioned mixed borders with hardy herbaceous plants were "now but little seen". He wrote, "The mixed system still has its advocates, who deprecate the modern plan of massing in color as being too formal, and too unnatural a way to dispose of flowers."
The fashion he discussed called 'massing of color' referred to the use of many annuals of the same variety to create a display of one color. The plants were to be placed in a pattern or ribbon line like in the Sunset Seed and Plant Company catalog of 1897. [above]
The words "They Grow" in the catalog cover here might have been planted with Alyssum, which of course needed to be trimmed regularly.  Mass beds needed many plants of the same variety but also much maintenance to keep them short.
Henderson wrote, "A single misplaced color may spoil the effect of the whole."
Thus these two nineteenth century seedsmen offered two different forms of the flowergarden.
In 1851 Breck advocated for a border of annuals, perennials, and native plants. In 1875 Henderson promoted the modern carpet bed, a design of mass planting with annuals.
I am ending with this  photo of the beautiful perennial borders from the Scottish garden Carolside in Earlson. [below] Just received this on Twitter from dating an older man benefits.