The Spring Garden at James Vick's Home in 19th Century Rochester Amazed Visitors
I have visited East Avenue in Rochester, New York several times.  My purpose was to see where the home of the seedsman James Vick (1818-1882) once stood.
I found the spot though the house of course is long gone.
It was on East Avenue in his gardens that he grew hundreds of tulips in the spring. What a spring-time joy that must have been for a visitor to see after a long hard winter such as we have had here in New England.
The Horticulturist magazine wrote in 1867, when Vick's seed business was still young: "He now occupies, on the southeast part of the city, twenty-three acres of ground for growing seeds, chiefly flower seeds, and employs six horses and about twenty-five men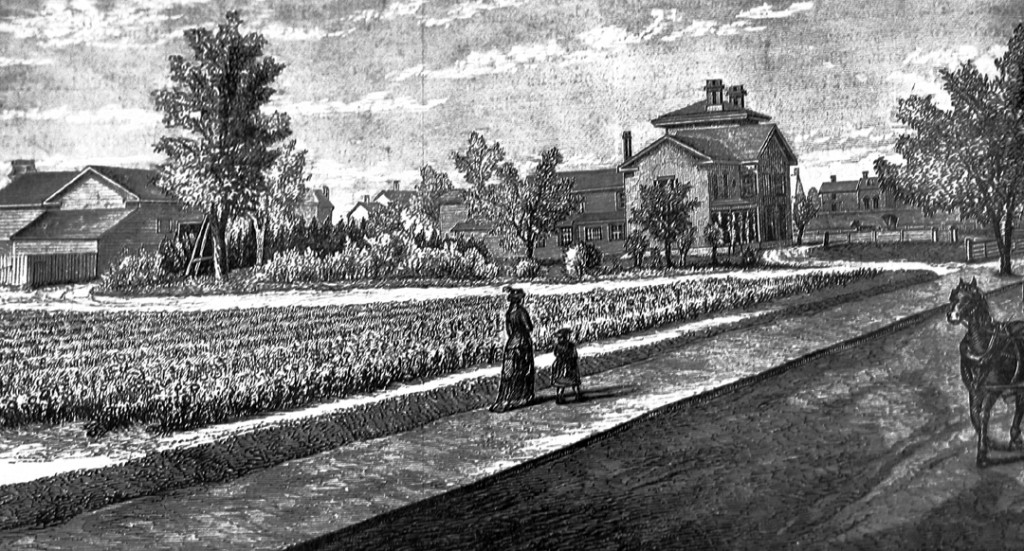 and women. The collection of bulbs on these grounds is large – over a hundred thousand tulips flowered the past season."
Vick of course wanted his customers to know what they were buying when they bought his seeds and bulbs.
His display garden of tulips in spring must have dazzled his customers. The Horticulturist magazine put it this way: "During the blooming season the display of these and other flowers presented a brilliant and magnificent appearance."