The Perfect Lawn Appeared in 19th Century Seed Catalogs
Since by the late nineteenth century the lawn had become an integral part of the home landscape, it was a common practice to sell grass seed in seed catalogs.
To persuade the buyer the catalog sometimes included an illustration of a lawn as it should look.
The W. W. Rawson  Company from Boston offered its own grass seed called 'Arlington' which was named after the town outside of Boston where Mr. Rawson lived.  His store and warehouse were located at 34 South Market Street in the Faneuil Hall Square area in downtown Boston.
Here is an illustration from the Rawson company catalog of 1896 [below].  Notice the prominence of the lawn.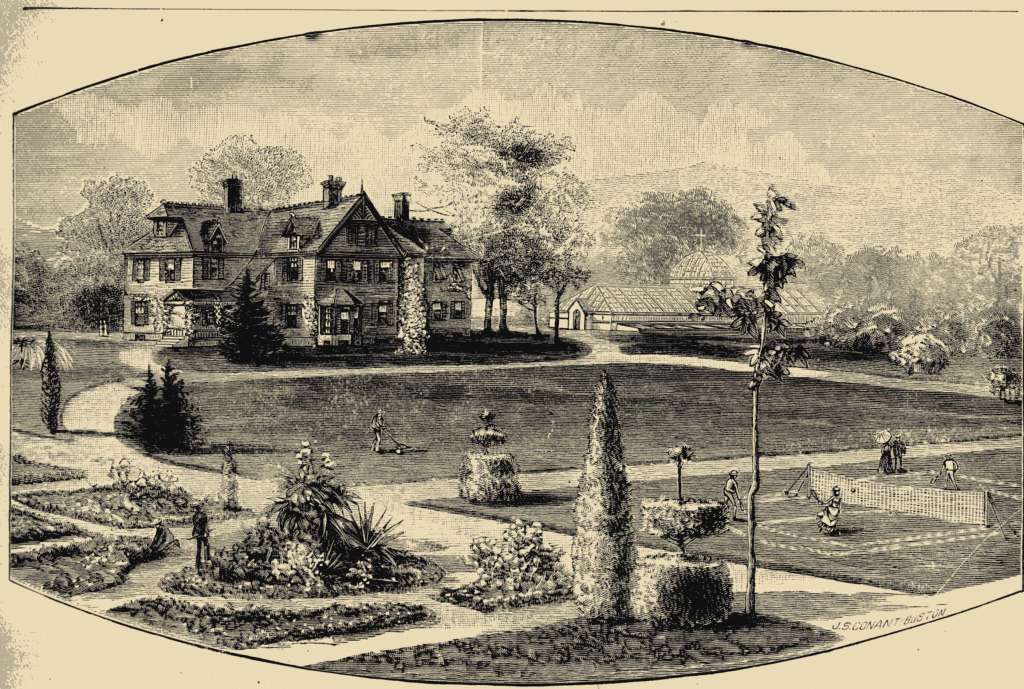 The name of the article below the illustration was simply "The Preparation of Lawns and their Management."
Rawson then described how to prepare the soil for a lawn, and, how much seed a homeowner would need.
He wrote: "For forming new lawns, four bushels  are required per acre, or about one quart to each square rod of land, which should be regularly and evenly distributed.  Sixteen pounds to the bushel."
Thus the seed company provided not only the seeds but instructions on how to install the lawn with the necessary steps of rolling and leveling the area.
Rawson's seed was called 'Rawson's Velvet Lawn Grass Mixture'.
No surprise that  the consumer wanted that perfect lawn the catalog included in this kind of illustration.  By the 1890s Images in advertising had become an important vehicle to sell any product.