The Lawn Featured in Classic Nineteenth Century Garden Reference Book
In 1904 Liberty Hyde Bailey served as a dean of the newly-formed New York State College of Agriculture at Cornell.
Bailey who received his early training in botany had also worked with Professor Asa Gray from Harvard.
In the classic three-volume reference book that Bailey edited called The Standard Cyclopedia of Horticulture, he included an article about the lawn, written by New York nurseryman and landscape gardener Samuel Parsons (1819-1899).
Parsons believed in the importance of the lawn for the home landscape. He wrote, "So important does the writer consider the essential and peculiar beauty of the lawn as distinguished from that of any other part of the home domain, that he always feels inclined to term it the true focus of the picture, the central point of interest in any landscape gardening design."
Thus in the late nineteenth century Parsons, and Bailey of course, reinforce the importance of the lawn in the home landscape. That both these noted horticulturists deem the lawn as essential follows the landscape tradition from the beginning of the country, with the early landscapes of both George Washington and Thomas Jefferson as examples.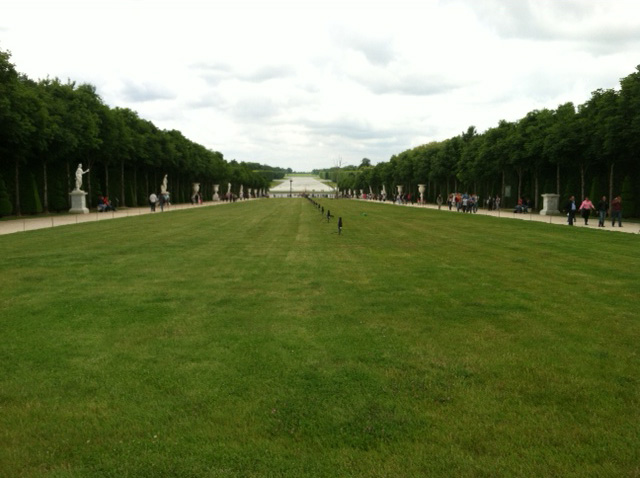 Parsons concluded his article on the lawn with these words: "It behoves us always literally to leave no stone unturned or clod of earth untilled and unfertilized in order to secure a satisfactory open lawn."