The Government Encouraged the Lawn
In nineteenth century America homeowners expected a lawn as part of the home landscape.
Encouragement came from seed companies and nurseries, of course, but also from the Government.
In 1897 the USDA published the Yearbook of Agriculture which included a chapter on the lawn.  The report said: "A perfect lawn consists of the growth of a single variety of grass with a smooth, even surface, uniform color, and an elastic turf which has become, through constant care, so fine and so close in texture as to exclude weeds,' which, appearing, should be at once removed. Briefly, such a lawn may be secured by thorough preparation of the soil and the application of suitable fertilizers; by seeding with pure seed of the highest quality; by proper attention to irrigation and the maintenance of fertility; by the prompt removal of weeds, and, finally, by the frequent and intelligent use of the roller and lawn mower."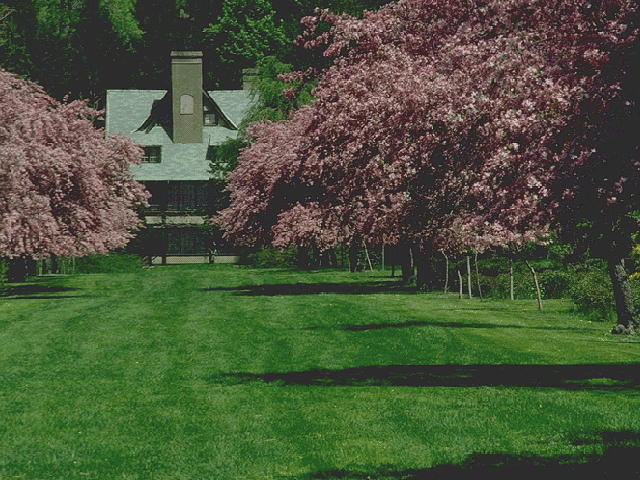 With such support, and detailed instructions, it was no surprise that the perfect lawn became the goal of every home owner across the country.
The lawn took on the role of symbol for social status as people moved to the suburbs where real estate agents promised  there would be enough space for a lawn in front of the house.
The USDA report included an example of where one could have seen an example of a 'perfect lawn'.  It said, "Among the finest lawns in this country are some of those at Newport, R.I."
The estate gardens of the Gilded Age, as at Newport,  showcased the kind of lawn that was also ideal for any American homeowner.