The English Garden in 1800 was American
The founding fathers John Adams and Thomas Jefferson were in England in the month of April in 1786.  They decided to visit English gardens because Jefferson sought inspiration for his Monticello landscape. Both were interested in English garden design.
Andrea Wulf in her latest book Founding Gardeners writes: "The English garden was in fact American."
What Adams and Jefferson found was that the English gardens they visited were filled with native American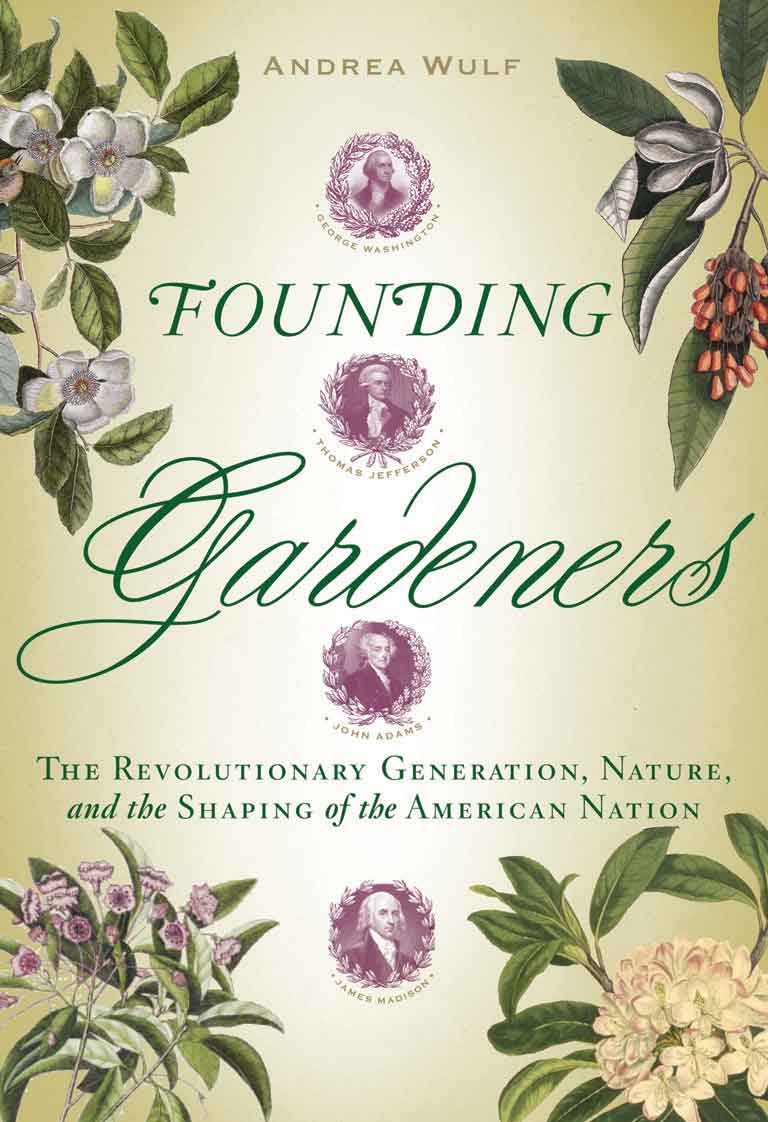 plants like rhododendron, white pine, and arborvitae.
They visited classic English gardens like Stowe, Blenheim, the Leasowes, and Wooburn Farm, all mentioned in the important English garden book of that time by Thomas Whately called Observations on Modern Gardening.
Wulf says, "Of everything one could see in England, Jefferson believed gardens in particular were important for Americans. They might have failed to negotiate a trade treaty with Britain  and the Barbary States [which is why both were in London], but they had discovered how important America had been in the creation of the gardens of the old enemy."
English gardeners had coveted American plants for decades.  Like any immigrant, the plants traveled the ocean to a find a new home and soon settled into their new environment.
"When Adams and Jefferson returned to the United States," writes Wulf, "they would lay out gardens that were directly inspired by what they had seen in England."
The founding fathers considered English garden design worth replicating in America- with native plants, of course.