The Annual Vine Mina Lobata Blooms in My Garden
A photo of the annual vine called mina lobata appears in my book America's Romance with the English Garden.
People love that image.
Right now the vine blooms in my garden, and it is the second half of October.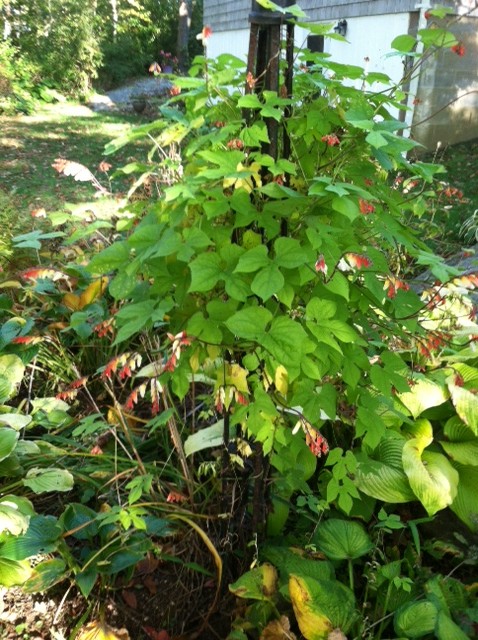 In Norman Taylor's dating scan pregnancy australia the vine is referred to as the genus Quamoclit, with the designation 'lobata'.
Thus it seems that the name 'mina lobata', which appears in many seed catalogs, is an older name.
In another reference book devoted to annuals and perennials it is called Crimson star glory.
This vine belongs to the Ipomoea family, from which morning glories stem.  So it has many of the growth features of a morning glory. It is an annual that climbs easily, provides lots of flowers, and will set seed for the next year.
I first saw this vine growing at W. Atlee Burpee's trial farm called Fordhook in Doylestown, Pennsylvania, outside of Philadelphia.  Several trellises around the garden were covered with the flowers of the mina lobata. I loved the vine immediately.
In late May I bought the vine in a small pot, and planted it next to a black iron trellis.
Right now it blooms with many of its characteristic elongated flowers, each in shades of red, white, and yellow.
It came from Mexico by way of England. American gardeners first cultivated it only at the end of the nineteenth century, when it first appeared in seed catalogs.
Do you grow mina lobata in your garden?