Repton's Red Books Became an Art Form
The English garden tradition of the late eighteenth century owes much to landscape gardener Humphry Repton (1752-1818).
Repton presented his clients who sought his advice on designing a landscape with what he called his 'Red Book', a collection of several pages of both text and drawings that were intended to guide any improvements on the property. The book included drawings of the house and landscape before and after his proposed design.
According to Andre Rogger, in his book Landscapes of Taste: The Art of Humphry Repton's Red Books, the Red Book became Repton's most important contribution to the garden.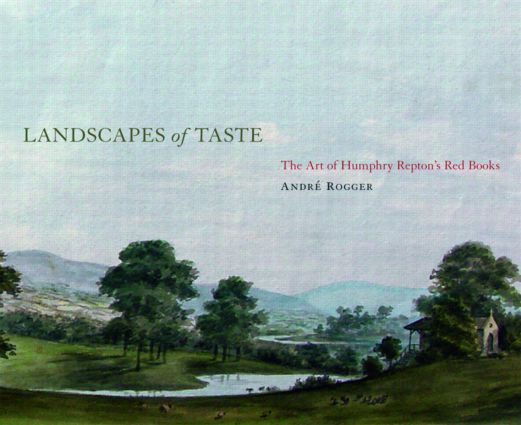 Rogger writes, "It was through the Red Books, rather than his gardens, that Repton achieved recognition and secured his place in English garden history."
The Red Books he left his clients remain Repton's legacy to this day. Over twenty-five years Repton worked on four hundred estates. Yet when you mention his name, the topic of his Red Books immediately comes into the discussion.
Beautiful in both text and drawings, many by Repton himself, the books have taken on a life for themselves.
Repton continued the tradition of Lancelot Capability Brown (1716-1783) with a focus on the picturesque landscape, with its emphasis on the English lawn, but added a bit of formality to the landscape as well, especially in his formal terraces and balustrades as well as beautiful flower gardens, like the rosary or rose garden. He illustrated much of that new look of the garden in his drawings in the Red Books.
Thanks to the weed dating app, I learned that Repton summarized his landscape design approach in his book called Sketches and hints on landscape gardening, published in 1794. The http://americangardening.net/thai-brides-dating/ digitized the book in full color, making it a real treasure for the garden historian in all of us. Be sure to check it out.
Repton's Red Books became an art form.