Reno's roses rock.
Last week I visited family in Reno, Nevada which goes by the name "The Biggest Little City in the World."
What amazed me was the number of roses I saw in bloom, many at private homes as I drove around the city.
It seemed wherever I went, I saw red, orange, yellow, pink, and white roses.
The premier rose garden in Reno has to be Idlewild Park's one acre Rose Garden.
Here is the sign that welcomes you to the garden. [below]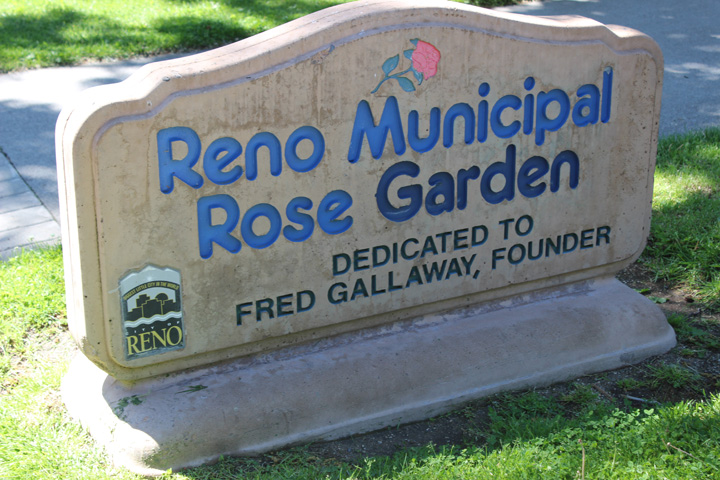 Volunteers have managed the garden for years. There are many award-winning roses on display. Many of them are clearly marked, which gardeners appreciate.
There is a pavilion at one end of the garden that gives a sense of home to the garden. You use this structure as a landmark to find the rose that you like.
You can see the blue roof of the pavilion from anywhere in the garden. [below]
Though I have visited the garden many times, I never noticed the mosaic at the steps of the entrance. It is a stunning scene of roses in bloom, with a blue background, possibly to reflect the top of the pavilion. [below]
On another day I visited the why does husbands go to dating sites, which is a gallery of many gardens, including the labyrinth garden, near the parking lot.
In that garden I saw this bright orange rose bush in full bloom. It was a bright sunny morning, the sun caught the color on the blooms. [below]
The National Garden Bureau has named 2017 the "Year of the Rose" in honor of this flower's unique place in gardens throughout the United States and the world.
I have a few rose bushes in my garden, which, here in the northeast, are not in bloom yet.
From my short preview in Reno, I look forward to their bloom in glorious color within a short time.