Reno's English Garden Still Shines
Reno's English Garden Still Shines
This summer I once again toured the Wilbur D. May Arboretum and Botanical Garden on my family visit to Reno, Nevada. It is a beautiful public garden with many smaller garden areas. [below]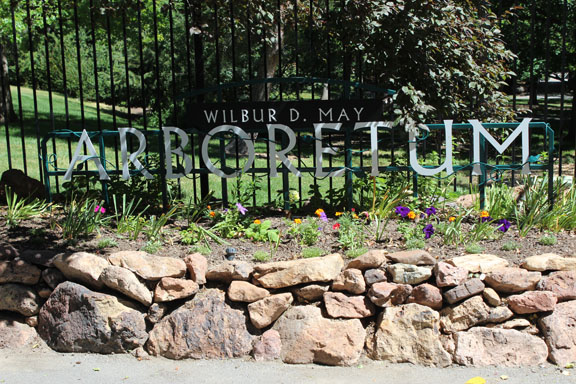 The May Arboretum is a showcase of plants in the transition zone between the Sierra Nevada and the Great Basin Desert.
Here with an array of various gardens, including one devoted to High Sierra native plants, you will also find an English garden called the Burke Garden.
This garden includes a lawn and borders of perennials, as well as a few roses.
It is a beautiful garden and often the site of weddings.
You would think that an area like Reno which has dry weather, and also water problems, would not encourage an English garden because of its maintenance and demand for regular watering. In fact, the day I visited the temperature was quite high, and I needed to keep out of the sun.
But the Burke Garden forms part of the Arboretum.
To me it provides an opportunity for visitors to see what an English garden looks like.
That is, after all, one of the reasons we visit public gardens.
We want to learn about gardening.