Portland Celebrates Victorian Christmas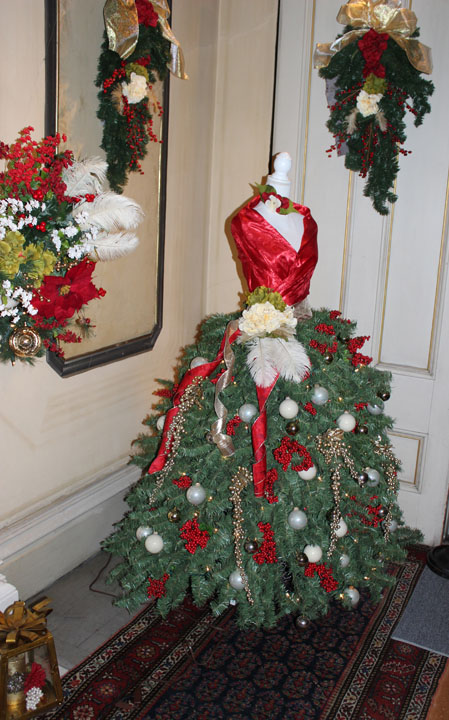 Portland Celebrates Victorian Christmas
The Victorians knew how to celebrate the Christmas Holidays.

The Victorian period in America from 1840 to 1900 gave us the Christmas we have today, which includes candles, ribbons, flowers, and of course, the evergreen tree.  Decorating the Victoria Mansion in Portland, Maine at this time of year only continues that tradition.
Located in a hilly residential area near downtown, Victoria Mansion now captures the spirit of a Victorian Holiday with its extensive interior decorations.
The Victoria Mansion hosts its special Christmas celebration for the thirty-third year. The special six-week exhibit called  "Christmas at Victoria Mansion" runs until January 8.
The Victoria Mansion, a brownstone built in 1860 in the Italian villa style, is preserved today as a Victorian home for visitors to enjoy a bit of nineteenth century Victorian fashion and style.
Designers
Holiday lights, flowers, greens, and ribbons fill the house during the Christmas season. Eight volunteer designers include florists, gift shop owners, and interior decorators who donate their time and also the materials to fashion each room.
This year they created each room's decor with the theme "A Currier and Ives Christmas."  Designers took their inspiration from the winter holiday images produced by the nineteenth century's most popular printmaking firm.
http://americangardening.net/cs-go-matchmaking-long-time/, a Portland florist, used a black hat theme to decorate  the parlor. [above]
Dan Gifford of Portland decorated the mantel piece in the red bedroom with an array of Holiday colors, including the traditional red berries. [above]
Interior designer dating short women, here for her first time at the Mansion, chose a white, red, and green theme for the green bedroom.

Cole chose to create a bodice Christmas tree that stands in the bedroom. [below]
The Mansion has become a special Holiday destination for many. Associate Director Tim Brosnihan says, "Part of the appeal of our Christmas celebration is that it has become a tradition for families."  Each year many visitors return to see what this year's designers have come up with for the rooms of the mansion.  He says, "It's different every year."
Last year almost ten thousand people walked through the front door of the Mansion to see the decorations.

The Victoria Mansion's special Holiday decorations only make the house that much more inviting.

Save
Save
Save
Save
Save
Save
Save
Save
Save
Save
Save
Save
Save
Save
Save
Save
Save
Save
Save
Save
Save
Save
Save
Save
Save
Save
Save
Save
Save
Save