Plant the Kitchen Garden out of Sight
The classic English garden on the estates of the eighteenth century clearly defined the location of the kitchen garden.
Where the estate owner sited the kitchen garden would have implications for both the owner, the cook, and a visitor to the estate.
The  location of the kitchen garden demanded that it be out of sight and hidden, often surrounded by high walls for protection against winds and rodents.
Landscape gardener Humphry Repton (1752-1818) advised in 1795 that "the true situation for a kitchen garden should be near the stables for the sake of the manure, and as near the house as possible without being seen from it."
He gave clear instructions that the kitchen garden be hidden from the view of the visitor.
Thus we have inherited the practice of placing the kitchen garden behind the house and out of sight.
Yale University Press published  Repton scholar Stephen Daniels' book Humphry Repton: Landscape Gardening and the Geography of Georgian England. I love the cover and include it here [below] with its illustration of an English country house.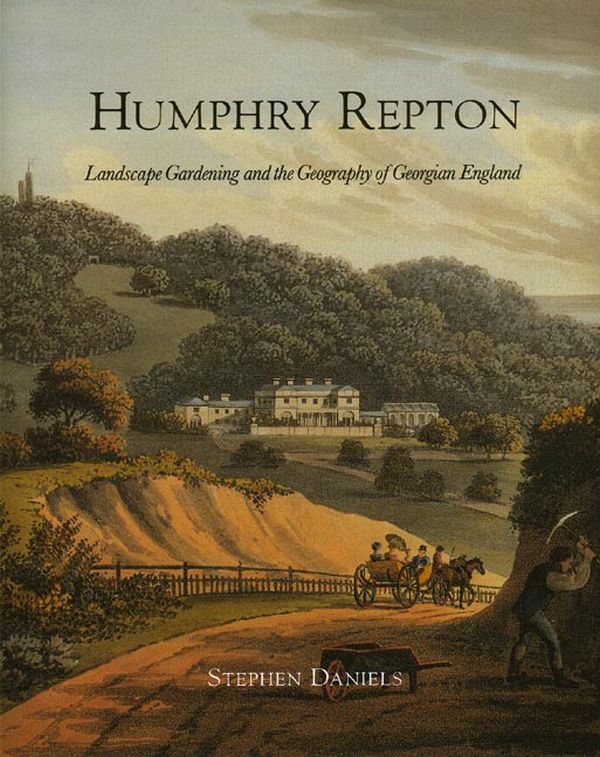 The English garden model thus placed the kitchen garden out of sight.
It ought not be a surprise today that feathers get ruffled at the thought of planting tomatoes in the front lawn.
Where do you plant your tomatoes?