Oliver Plunkett's Garden Features Grotto
Oliver Plunkett's garden features grotto.
During my recent visit in Ireland when I saw the early home of St. Oliver Plunkett (1629-1681) in Loughcrew, something else in the garden there surprised me.
At the end of the border of perennials you find a grotto. You can see that the grotto was made with rocks simply cemented to other rocks to form a sort of shelter of a few feet in height. A tiny pool of water appears at the base.
Such a grotto, made of rocks, formed an important part of English garden history.
David Stuart in his book The Plants that Shaped our Gardens writes about the history of this garden decoration.
He says, "Rockeries were, at first, pure theater. From the middle of the eighteenth century, artificial grottos and mock ruins became fashionable adjuncts in any garden large enough to pretend to 'landscape'."
The Plunkett property includes this grotto or rock garden, also referred to as a folly, in that garden tradition. [below]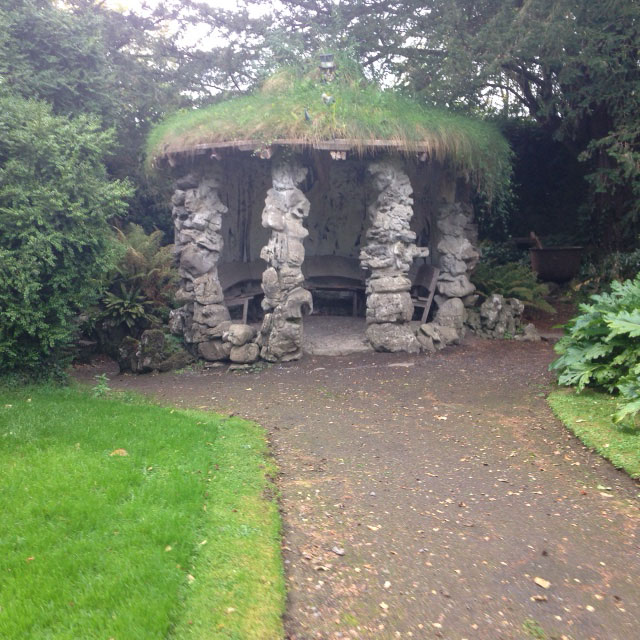 Elizabeth I (1533-1603) created the Loughcrew Estate, making it one of the greatest estates in Ireland. The property, originally 180,000 acres, became a classic landscape from its beginning. Over the centuries landscape designers and architects have contributed to these beautiful grounds.
Near the old stone walls of the church a line of yew trees stand tall even today, after four hundred years.
Gardens, woods, arboreta, and pleasure walks make this remarkable landscape at Loughcrew in county Meath an Irish treasure.
Save
Save
Save
Save
Save
Save