Old British Documentary Features 18th Century Landscape Gardener Capability Brown
Recently on Twitter I came across a reference to a short documentary about Lancelot Capability Brown (1716-1783) who was Gardener to the King. Along with William Kent and Humphry Repton, he shares the honor of one of the three most important landscape gardeners of eighteenth century England.
There seems to be a lot of interest in England in Brown's 300th anniversary next year, 2016.  Even now conferences and exhibits about his work appear around the country. You can find two Twitter sites that bear his name.
It was on one of the Twitter sites [@BrownCapability] that I found a reference to a twenty-minute film about him that had been made in 1964. Today the archives of the University of East Anglia house the film.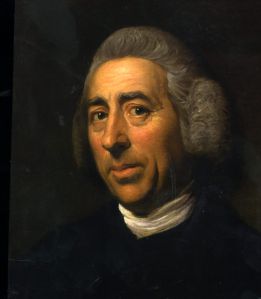 Here is the link to the film simply called  shadowgun not connected to matchmaking server android

, which

 

is still worth watching.
What I liked about the film is that it takes the viewer on a tour of some of the properties that Brown redesigned in his pastoral emphasis, especially Stowe and Blenheim.
Brown would remove any formal flower beds and install a lawn.  His design style was the antithesis of French landscape architect Andre Le Notre's formal and symmetric approach.
At the classic garden Chatsworth, in the north of England, Brown left untouched the Cascade, voted England's best water feature, but installed a sizable lawn that you can still see today.
Check out the film for a glimpse into the life and career of one of England's landscape giants.