Nineteenth Century Seedsman's Spring Garden Advice
Nineteenth century seedsman's spring garden advice.
It is spring. What fun it is for a gardener to return to work in the garden at this time.
We know what we have to do in the garden. We can almost taste it.

Nineteenth century Rochester, NY seedsman James Vick (1818-1882)  offered advice to his readers in the 1881 issue of his  magazine Vick's Illustrated Monthly.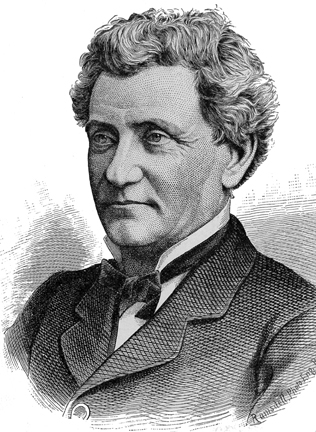 In the May issue of that year he spoke of the need to get back in the garden after a severe winter. He wrote, "At this season the scarcity of vegetation is a pledge of the fruition that we anticipate. With many forebodings have we waited through the dreary winter months."
We need to look at the grand plans we made during the cold winter months. He said, "We have had time to fully mature all our plans of gardening operations, and should know just what is to be done, and the best way to do it; work, work with a will, is the order of the day."
It's spring and after we put our time and energy into the garden now, we know we can expect flowers, vegetables and fruit later in the season.
Vick wrote, "With a promise of the harvest that shall follow the spring-time, we may now respond to nature's heart-beats of joy."
What a wonderful way Vick had to inspire his readers.  His words certainly ring true today, over a one hundred and thirty years later.
Tomorrow will find me in the garden. What about you?