Nineteenth Century Seedsman James Vick Encouraged Women to Grow Flowers
New York seedsman James Vick (1818-1882) became famous for spreading the love of flowers, or floriculture, among his customers, many of them women.
In nineteenth century America garden writers created a link between growing flowers and the identity of women.
Even before she wrote poems, Emily Dickinson (1830-1886) was engaged in gathering, tending, categorizing, and pressing flowers. That is the theme of the book The Gardens of Emily Dickinson by Judith Farr.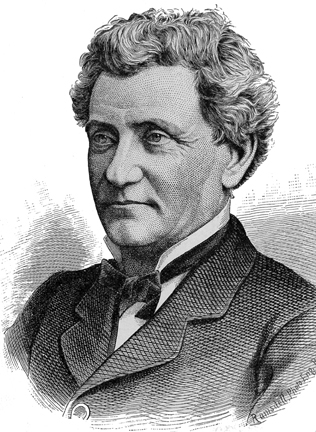 When Vick died, his obituary appeared in the magazine Ladies Floral Cabinet.
The notice in the magazine said: "As this issue of The Cabinet was nearly ready for press the wires told us of the death, May 16, of one as well-known as any other among the lovers of flowers–one who has done much to popularize their cultivation by the masses–and his name will long be held in memory as one who has been a benefactor of his race."
The link between flowers and women had roots in English authors of the nineteenth century.
Wade Graham wrote a garden history book with the title http://americangardening.net/dating-apps-longmont-area/.
He said, "That there was a moral lesson to be found in flower gardening [for women] was widespread, supporting a minor publishing industry, including books such as Mrs. Loudon's [Gardening for Ladies] and Joseph  Breck's Flower Garden, in which Breck compared women to flowers, as 'they resembled them in their fragility, beauty, and perishable nature.' "
Published in 1863, the book Every Lady Her Own Gardener appeared first in England, and within a few years saw an American edition as well. The author Louisa Johnson wrote "The amusement of floriculture has become the dominant passion of the ladies of Great Britain."
Nineteenth Century Seedsman James Vick Encouraged Women to Grow Flowers.