Nineteenth Century Seedsman B. K. Bliss Pioneered the Mail Order Business
I always wondered when seed companies first  started to send seeds across the country in the U. S. mail.
The Philadelphia nurseryman Thomas Meehan in the 1873 issue of his magazine Gardener's Monthly included an article entitled "The Father of the Postal Seed Business" written by fruit-grower, landscape gardener, and writer Franklin Reuben Elliott.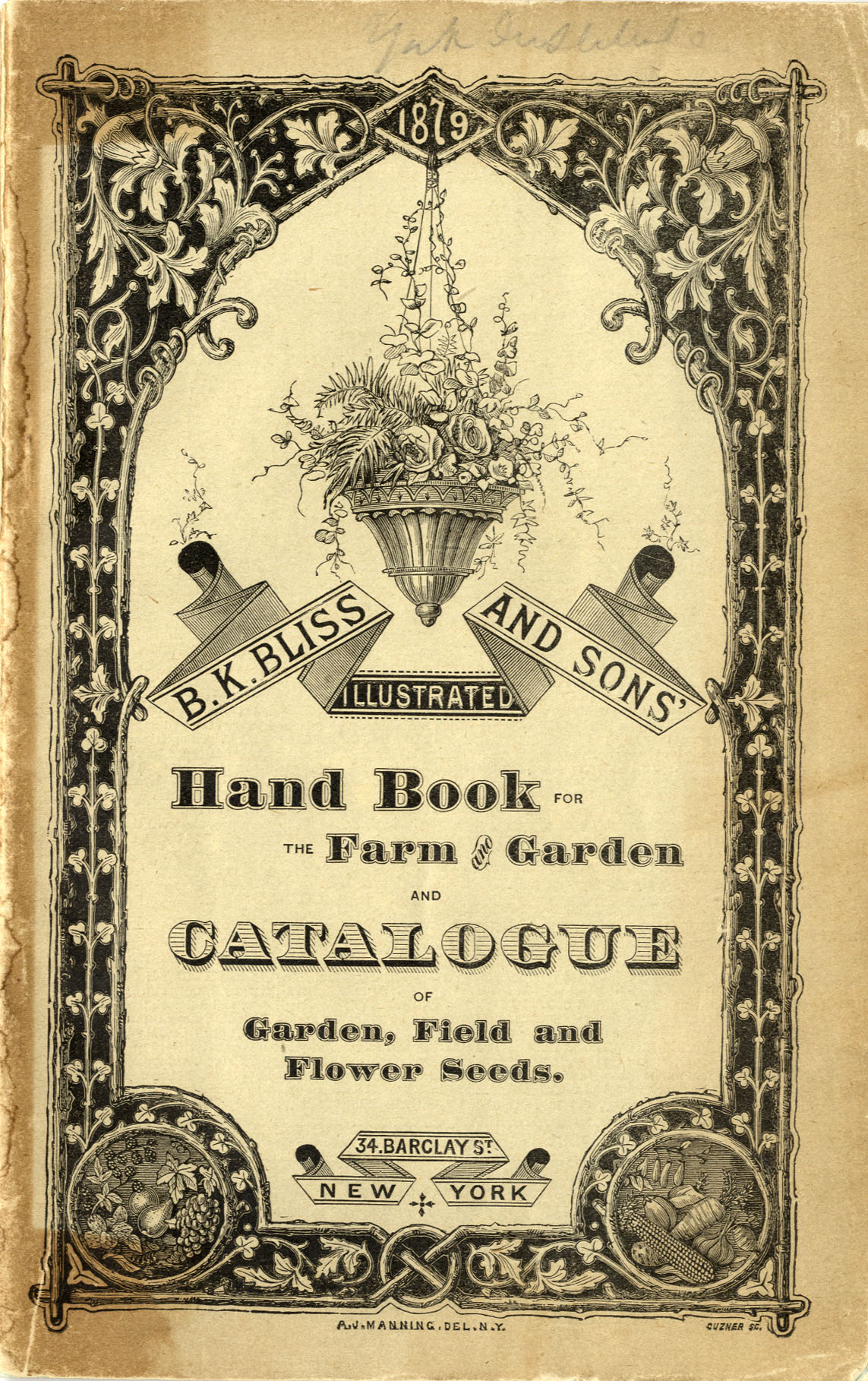 Elliott wrote: "B. K. Bliss, formerly of Springfield, Mass., now of New York, was the first to make a specialty, and so draw attention of the public to the value of transmission by mail at a cheap rate, of seeds, plants, etc."
Bliss deserves the recognition, of course.
The genius of the seed and plant industries was as a pioneer in the use of the catalog to sell their products, and then to use the mail to deliver them.  Their customers lived mainly in rural America.
I spent several weeks looking at the seed and nursery catalog collection at the Special Collections at the Library of the University of Delaware.
The website of the UD Seed and Nursery Trade Collection  also agrees that "B. K. Bliss is credited with introducing mail-order marketing to the seed industry."
The Bliss' catalogs  date from the  1850s.
So when Sears and Montgomery Ward entered the catalog business in the late nineteenth century, they reaped the experience of the garden industry's many decades with the catalog as their primary sales tool.
The nineteenth century garden industry sold not only seeds and plants but a new way of marketing and sales.  Mr. Benjamin K. Bliss was  there.