Nineteenth Century Horticulturist Peter Henderson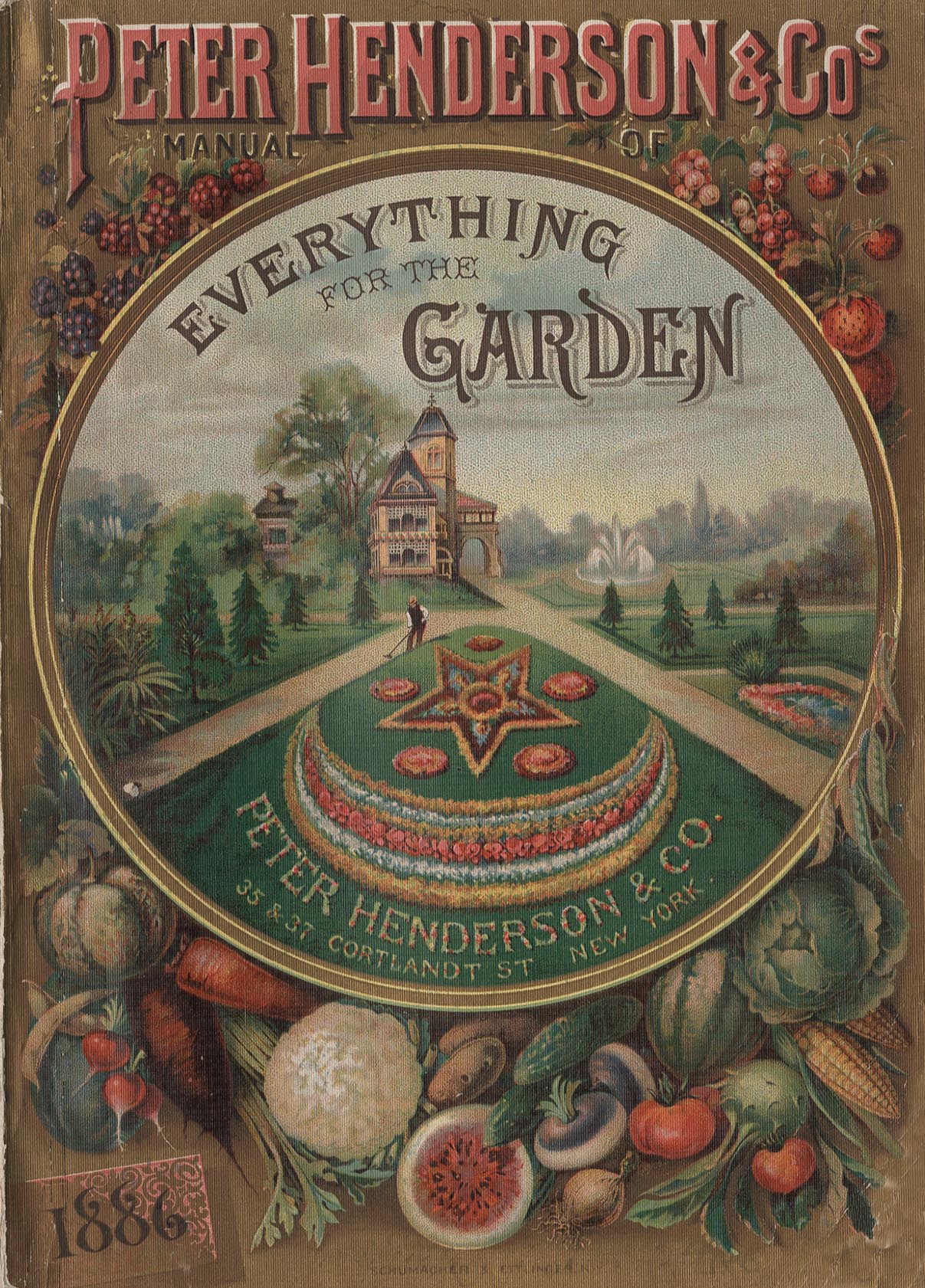 One of the most prolific writers of the nineteenth century, horticulturist Peter Henderson (1822-1890) wrote several books.
Henderson was born in Scotland and trained 'in the Old World method' of gardening, according to Wilhelm Miller, Chicago landscape designer.
In 1847 he began his garden business in Jersey City as a market gardener.
He worked very hard in his New Jersey greenhouse and garden center. He became known for his work as a market gardener, and wrote a book about that topic.
First and foremost, he wanted to share his garden experience with his customers.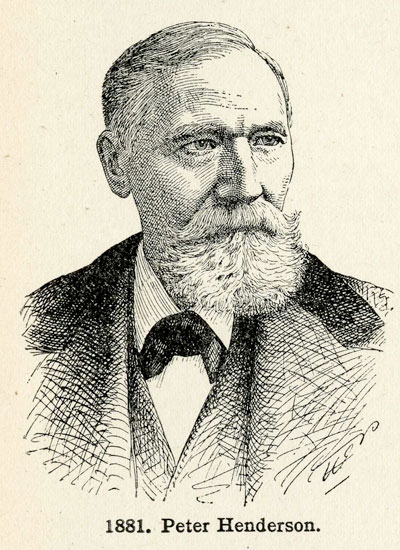 He found time to write by squeezing in time at noon and at night. Late at night he wrote lying on his back, with a pillow under his head.
In 1895 his son Allfred wrote a chapter about horticulture in the book One Hundred Years of American Commerce.
He said about his father: "His name is inseparably linked with commercial gardening and floriculture in the United States"
Seed Catalog
Peter Henderson had a seed catalog that he called Manual of Everything for the Garden. Doesn't that say it all?
The catalog offered seeds, bulbs, fertilizers, insecticides, as well as gardening and lawn tools
One of his books was entitled http://americangardening.net/are-you-the-one-matches-still-dating/.
The book is full of practical advice on gardening.
His style of writing was simple and direct.
Henderson wrote, "Whether one wishes to cultivate vegetables, fruits, or flowers, all soils, to give good results, sooner or later need manure."
The book is filled with 51 chapers of such practical advice.
Here is his seed catalog from 1889.