Nineteenth Century Gardeners Needed Seed Companies
Nineteenth century gardeners needed seed companies.
The nineteenth century seed companies and nurseries played an important role in what gardeners planted.
Many new plants were coming into Europe and America from plant collectors traveling the world in search of new garden plants. Sometimes a nursery would sponsor such a trip.
The seed companies made available the seeds from these new plants.
Rochester, New York seedsman James Vick (1818-1882) offered dozens of flower seeds in the various Departments of his catalog. [below]
Thus he made the newest plants available to Victorian America.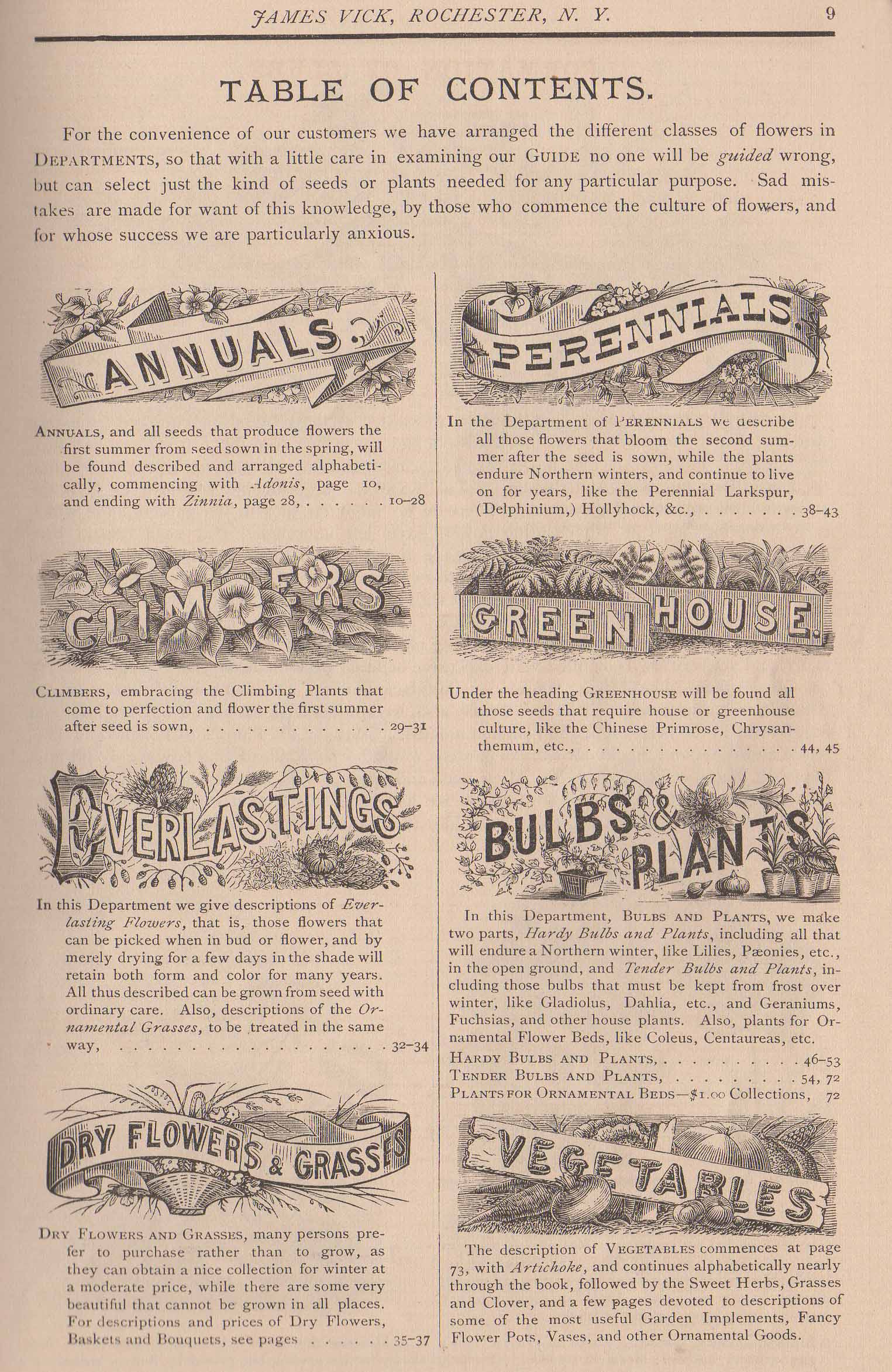 Edward Hyams writes in his book English Cottage Gardens, "Plant collectors might have braved the Himalayan and Andean snows in vain, and the work of the plant breeder all ars gratis Artis had it not been for the coincident growth of the nursery trade to propagate and distribute the new garden plants."
Thus Vick could display this illustration of a tranquil landscape filled with garden annuals from his collection of seeds in the Department he called 'Annuals.'
In this scene from Vick's  catalog of 1874 the parents stood on a summer deck to admire their landscape and take in the joy it brought their children, playing down below on the lawn. [below]
The garden industry, to this very day, is instrumental in spreading the knowledge of new plants to the home gardener.
Hyams writes, "During the eighteenth century about 500 new plant species were introduced into English gardens; in the next century the newcomers were counted in the thousands."