Nineteenth Century Garden Advertising Sold Dreams
The fashion desinger Ralph Lauren once said he did not sell fabric. He sold dreams.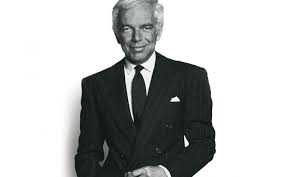 Here is a man who created a certain look in his clothes, and branded them with what has become the famous Polo horseman. But what Lauren sold was a dream, not clothes.
Though not everyone may buy into his fantasy fashion world, the story of the tie salesman who went on to dress Oscar winners is a classic tale of advertising.
Nineteenth century garden advertising did much the same thing in selling seeds and plants. They sold a dream of what kind of garden anyone could cultivate.
From the late 1880s the Rawson Seed Company maintained its headquarters in downtown Boston. The building included five floors, all of which Rawson used for its business of selling seeds.
On the first floor people entered a store front in which they could buy seeds, bulbs, and tubers to take home and plant in the garden.
In his seed catalog from 1888 Rawson included a chromolithograph of a woman standing in her cottage garden. [below] The title at the top of the illustration simply read "Gems from the Wild Garden."
Any seasoned gardener would know that these flowers do not appear at the same time in the garden, but some in the spring, others in the summer, and the remainder into the fall.
Yet the ad was not selling seeds, but a dream of what kind of garden you could have.
The chromo probably inspired more than one novice gardener, who might have thought "I could have a garden just like this."
Nineteenth century garden advertising sold dreams.