Nineteenth Century Colorado Garden Designed in East Coast Style
In the nineteenth century the same kind of garden appeared from coast to coast.
The seed companies and nurseries of that period sold the same seeds and plants and encouraged a lawn and the English garden, so it was no surprise that gardeners everywhere cultivated a similar kind of garden.
I just finished reading a wonderful book on American garden history by author Mary Brawley Hill.  Her book is called Grandmother's Garden: The Old-Fashioned American Garden 1865-1915.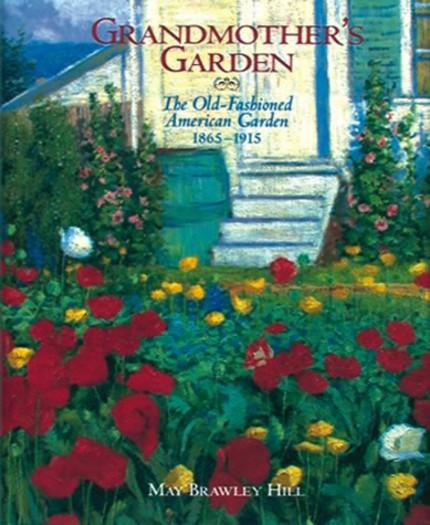 Here is a reference to that sameness of garden style from Hill when she is writing about the gardens of Colorado: "If the stunning natural scenery and native flora drew tourists [in the 19th century], they were not necessarily appropriated by full-time residents. William Jackson Palmer, the founding father of Colorado Springs, wanted an East Coast garden with bordered flower beds, lawns, and rustic, vine-covered pergolas."
So it seems that Jackson Palmer wanted to have a garden in the romantic English garden style, popular on the East coast during the nineteenth century.
The seed and nursery catalogs of that period often included an illustration of the English garden on both the cover and sometimes inside the company catalog as well.