Nineteenth Century Bedding Plants Included Popular Geranium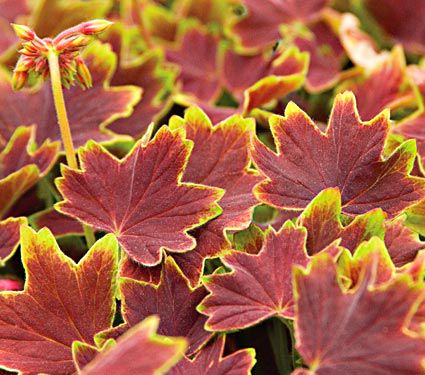 Nineteenth century bedding plants included popular geranium.
In the nineteenth century planting annuals in beds on the lawn became a popular fashion.
Plant collectors had introduced tropical and sub-tropical plants and gardeners wanted to display them in the landscape.
Among the new plants gardeners fell in love with was the geranium or pelargonium as it was called.
Stuart writes in his book The Plants that Shaped our Gardens, "The great bedding genera of mid-nineteenth century gardens – Calceolaria, Petunia, Verbena and Geranium (Pelargonium) – were popular not only because they were brilliantly colorful, assuaging the contemporary taste for gaudy and intense effects, but also because, being from the sub-tropics, they were 'seasonless'.  As soon as the plants were growing, they also began to flower."
It was the pelargonium that become the most popular flower for the summer garden.
Stuart says, "The bedding garden owed much of its popularity and ubiquitous appeal to the pelargonium that Masson had collected in South Africa."
Plant collector from Kew Francis Masson died on one of his plant hunting trips in Montreal in 1805.
Today growers continue to hybridize Pelargoniums. A variety 'Vancouver Centennial' celebrates the one-hundreth  anniversary of the city of Vancouver, British Columbia. [below]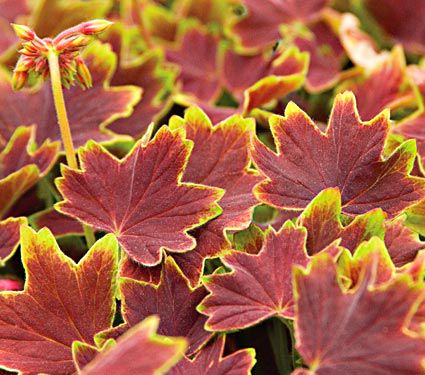 In 1883 the English garden writer William Robinson wrote in his book aquarius dating capricorn  that pelargoniums were either from the southern hemisphere or bred by European growers.
Today we see few of the varieties from the nineteenth century. Stuart writes, "As with verbenas and calceolarias, most of the geranium varieties are lost."
Nonetheless we still fill our summer flower beds with the newest and most popular annual geraniums.