New Video Highlights England's Capability Brown
New video highlights England's Capability Brown.
In eighteenth century England Capability Brown, royal gardener at Hampton Court, gardener to the King,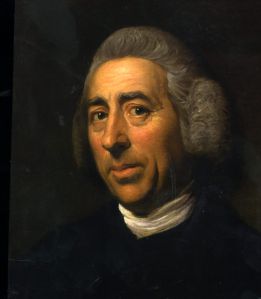 designed over 200 properties in the new landscape style, distinguished by its extensive lawn and natural look.
Many consider Brown among the three most important landscape gardeners in eighteenth century England. The other two are William Kent and Humphry Repton.
Brown designed Highclere Castle's grounds that you may have seen each week on "Downton Abbey."  The Castle became the home of Lord and Lady Grantham and their fictional family.
This year is the 300th anniversary of the birth of Lancelot Capability Brown (1716-1783).
To celebrate his birth, an organization has developed in England to make this year Capability Brown's year.They sponsor lectures, garden tours and other events.
The group has also produced a five-minute video called Capability on Camera. [below]
This is a wonderful way to tell Capability's story.
I hope you enjoy the video.
Brown rose from a simple gardener to a robust self-promoter who convinced many aristocrats that the modern landscape style, including vistas and a park look in the landscape, would define the new English Garden.
If you would like to learn more about the year-long Lancelot Capability Brown events, check out the group's website at worst online dating sites canada.