New Plants Shaped the Nineteenth Century English Garden
Eighteenth century England witnessed a garden built on aesthetic theory, especially the picturesque.
In the picturesque view a landscape gardener depicted the landscape in plants, stone, and water much as nature would.  Such a view, if done in taste, could result in a sense of awe in the onlooker. Andre Rogger writes in his book Landscapes of Taste, which is about the late eighteenth century landscape gardener Humphy Repton, "Exercising the rule of taste, was, for Repton, the principal duty of the professional landscape gardener."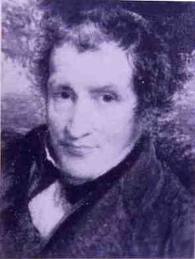 Unfortunately, John Claudius Loudon (1783-1843), a disciple of Repton, though he treasured that view of the landscape, developed his own landscape theory, called the gardenesque, centered on the idea that the modern landscape was a place to showcase plants.
Rogger writes, "Loudon's 'Gardenesque' school designs were no longer shaped by aesthetic theories but by the science of horticulture and botany."
By the early nineteenth century, when Loudon was in his prime, plants were coming into England from around the world, including the Americas, Africa, and Asia.
The wealthy aristocrat, of course, wanted to display the new plants he had acquired as does anyone who believes that the garden reflects and creates a sense of fashion for a particular time and place. The collecting of plants became the popular gardening style.
Loudon was simply responding to the current interest in botany with its focus on the study of plants. Thus it was no surprise that annuals, many from warmer climates, replaced the earlier use of perennials in the English garden.
New plants shaped the nineteenth century English garden.