New England Drought Affects Hostas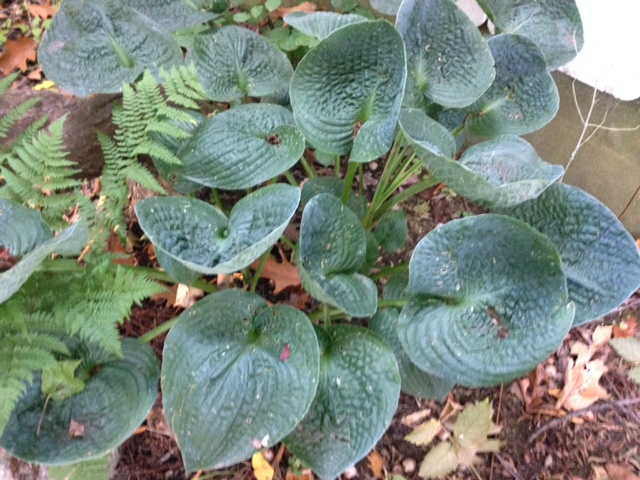 New England drought affects hostas in my garden.
Here in New England I found that the drought we experienced this summer had an impact on some perennials.
At a Master Gardener meeting last week I heard a talk about the drought and its impact on the garden.
During that session I asked the speaker if the drought could cause problems for perennials.
He assured me that it certainly could.
Then I thought of my large hostas that looked anything but large this summer.
I am referring to Hosta 'Sum and Substance' which is known for its breath-taking size. In the past this variety grew five feet high and six feet across in my garden. This summer it was clearly not itself. The size was about one-quarter what it usually would have been.
Several plants of 'Sum and Substance' are located along my driveway and are planted in areas of ledge. I planted them at least twenty years ago.
The second large plant is Hosta 'Sagae,' an award-winning variety with its blue-green leaves edged with a bit of cream color. This is truly an outstanding large hosta variety.
This year the leaves were quite small. The plant became almost a dwarf of its former self.
The 'Sagae' grows also along my driveway, right near a bit of ledge.  I planted it over twenty-five years ago. There are several of them in that spot. Normally they too would grow to five feet high and the same dimension in width.
Close to the house and near my water spigot, I found this blue Hosta, possibly 'Love Pat' which is one of my favorites. [below]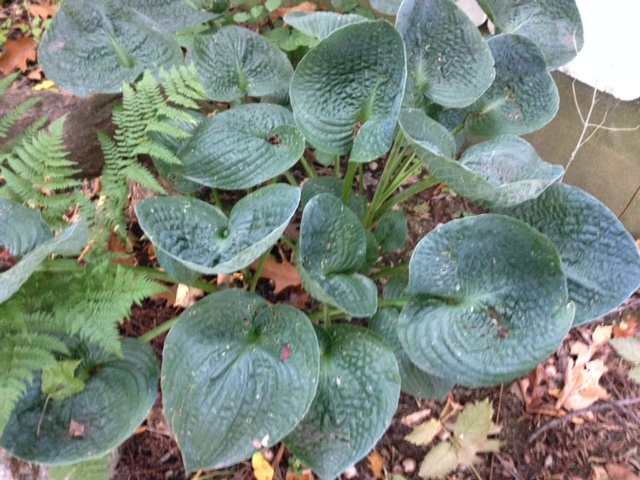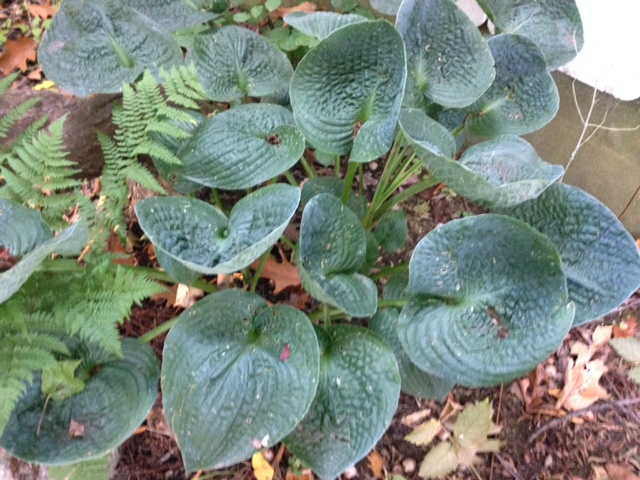 It did not seem to suffer from the drought at all. It grew to this wonderful shape and size, with its stunning cupped leaves of blue.
I could attribute that its location near the water spicket, that I often used this summer.
How did your garden survive the drought?
Save
Save
Save
Save
Save
Save
Save
Save