Last week turned out to be extra special for me.
On Monday Ohio Unversity Press sent me the cover for my new book All about Flowers: James Vick's Nineteenth Century Seed Company.
James Vick (1818-1882) from Rochester, New York, owned one of the largest seed companies in the country.
The book tells Vick's story, especially his passion to teach people about flowers.
Here is the cover: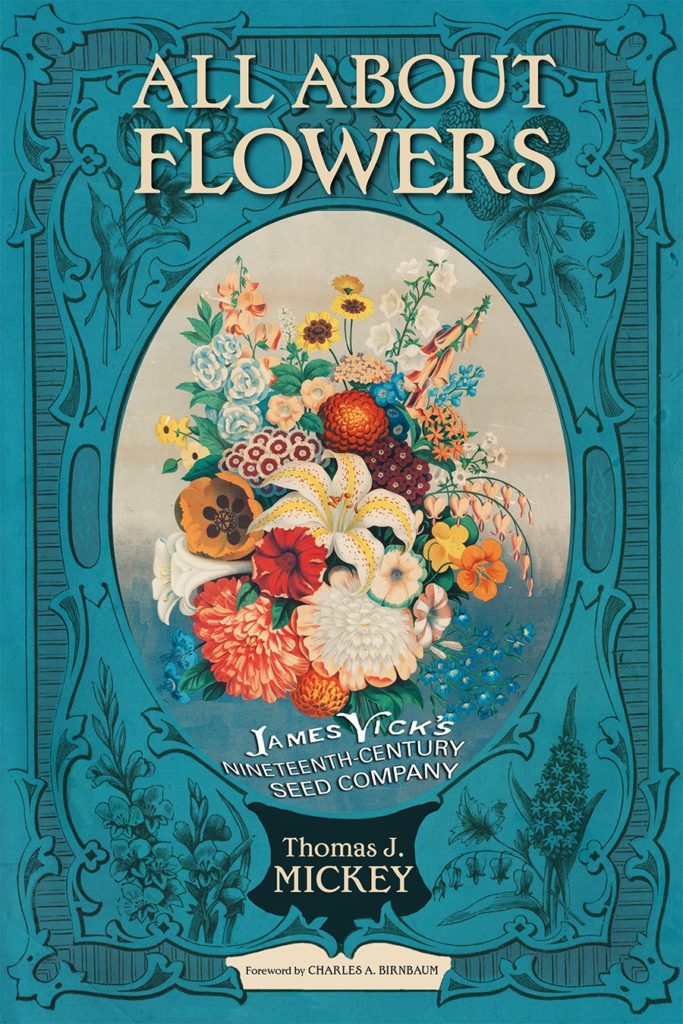 The colors jump out at you and ask you to sit down and read Vick's Victorian-era story..
I am quite happy with the Victorian look and feel of the design. Vick's seed catalog from 1874 is the back ground, now colored in that brilliant blue.
Don't expect to see the book until mid to late Fall.
What do you think of the cover?