No Garden without Nasturtiums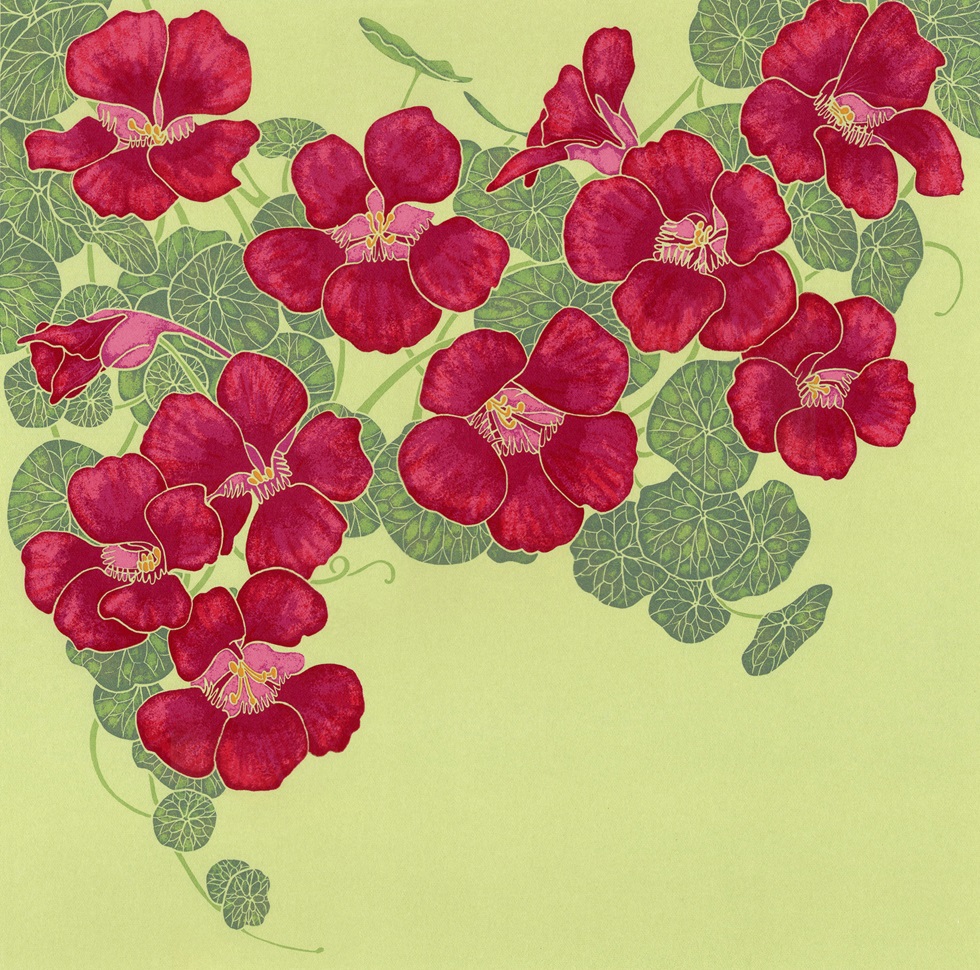 I recently ordered five packets of nasturtium seeds.
The varieties are both the climbing or spreading variety and the clumping kind of flowers.
Every garden needs to have nasturtiurms.
The main reason is they are so easy to grow. No potting inside weeks before the ground warms up. This seed you can plant right in the ground or in an outdoor container.
The Garden Museum in London sent me this beautiful illustration of 'Empress of India' nasturtiums by British artist Hannah McVicar.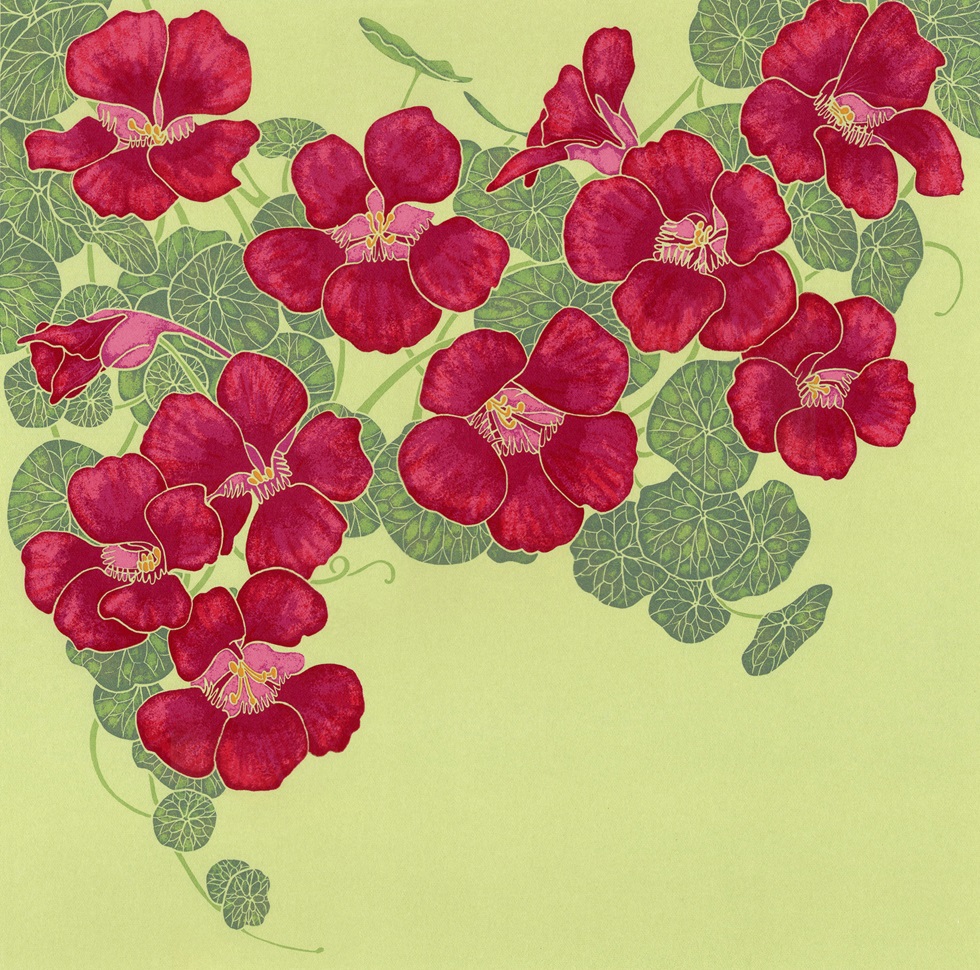 Taylor's Encyclopedia of Gardening says this about the humble Nasturtium: "The common garden nasturtium comprises the genus Tropaeolum, the only one of the family Tropaeolaceae…They are native of the cooler parts of South America."
James Vick, the nineteenth century Rochester, New York seed company owner, included Nasturtiums in his catalog, magazine, and his book as well.
He wrote, "Flowers of all the different shades of yellow, orange, and red….They are very desirable."
In his seed catalog of 1873 Vick said, "This flower has of late been much improved, the blossoms being larger and more showy."
How can we loose? Nasturtiums show superb qualities for the gardener: easy to grow, with splendid flower color, and ever so dependable.