Miami Villa Garden Designed in Italian Style
Vizkaya is the grand Miami villa garden designed in Italian style.
When I travel, I like to search out older gardens, especially from the late nineteenth or early twentieth century.
I found such a special garden on my recent trip to southern Florida.
It's the Italian villa and garden called Vizkaya in the heart of Miami.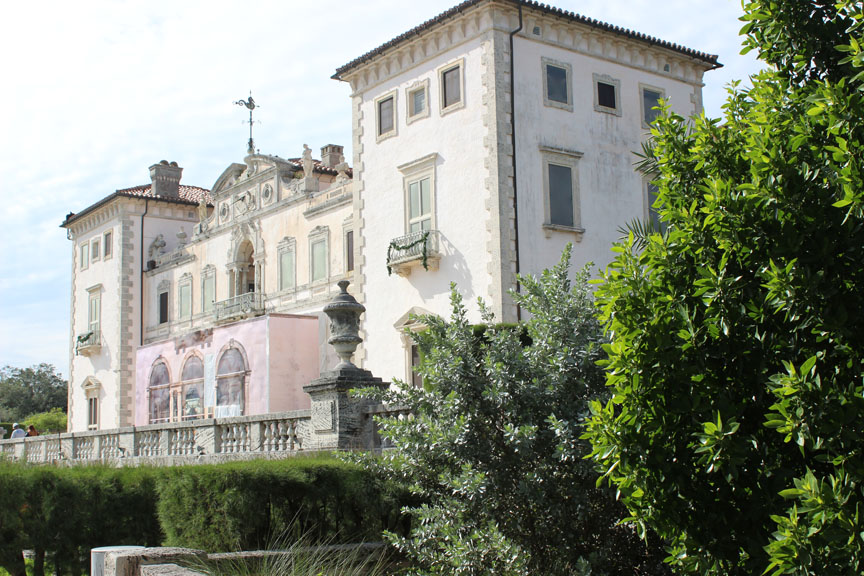 Designed for the Chicago industrialist James Deering (1859-1925), Vizkaya has evolved over the decades. More gardens and garden features have been added. This year it celebrates its centenary as a house and garden.
The design is basically Italian, which means fountains, containers, lines of evergreen, and turf, based on designs of gardens in Florence, as well as adult dating sex nude in Tivoli. Much of the artwork, including the ironwork, Deering brought from Italy.
Here you can see the main garden. [below] Look at all the detail in line and symmetry, and plants like grass, shrubs, tropicals, and perennials. The property at one time measured 180 acres.
Much of the native forest was almost entirely razed for development. The forest is now home to many endangered species. Some plants found here exist in only one or two other places in the world.
The team of gardeners numbers nine at the present time. It takes a lot of work to keep this landscape in top form.  What I saw was quite impressive.
The front of the house, facing the water, is currently undergoing some remodeling, so it was not the best view of the house from that side.
I did enjoy the small structure called Sicilian Casbah at the corner in front of the house, along the water. [below] It too shines in that Italian look, like something you would see on the Amalfi coast. Love the colors in the little bridge.
For a house and garden that is steeped in Italian garden tradition, Miami's Vizkaya has it all.
Our tour guide, Florida landscape designer Debra DeMarco from DDM Horticulture Services said "This garden is probably the most authentic Italian garden in Florida."