Just Returned from Versailles
Two days ago I returned from a visit to the gardens of Versailles, outside of Paris.
For a long time I had wanted to visit this garden, the masterpiece of Andre Le Notre (1613-1700), seventeenth century landscape architect of Louis XIV.
The residence or château  takes your breath away because of its size. It seems to go on forever because at one time it housed hundreds of guests.
I was shocked to see the size of the line of visitors waiting to enter the house, to walk the hallways, and to see the rooms with their treasures of the French monarchy.
To the right of the house the line to the gardens was quite short. I bought a ticket and in seconds I was in the garden.
And what a garden it is.
From the back of the house  the grading of the garden stands out with its levels both high from where the house is, to low where you can see the water fountains and the canal, far below.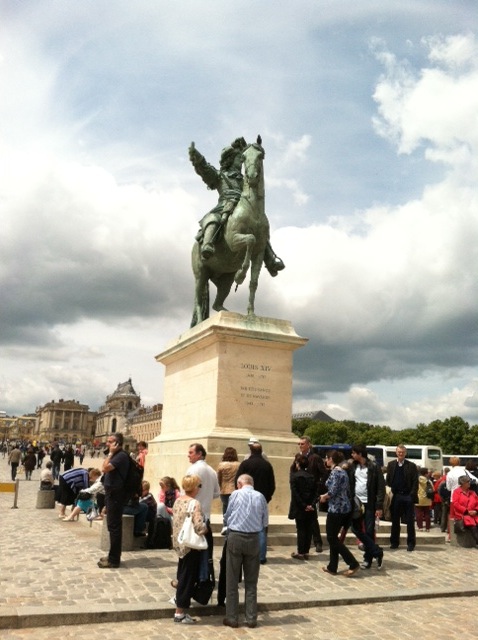 It was no surprise to me that I could not explore every foot of this property.  I must say I expected a lot of formal gardens, but what I did not expect was the bosquet or wooded area that I often encountered as I walked around.
At times as I wandered the pathways through wooded areas I felt like I was the only person visiting. There was no sign of another person anywhere, only trees and shrubs. I loved it.
The treasure of Versailles lies in its ability to survive hundreds of years. It is the inspiration of Andre Le Notre, who formed this formal model of the French garden from 1661.
Versailles is worth a visit to experience the formal garden that once captured the imagination of the world.