Garden Company Name Influences Customers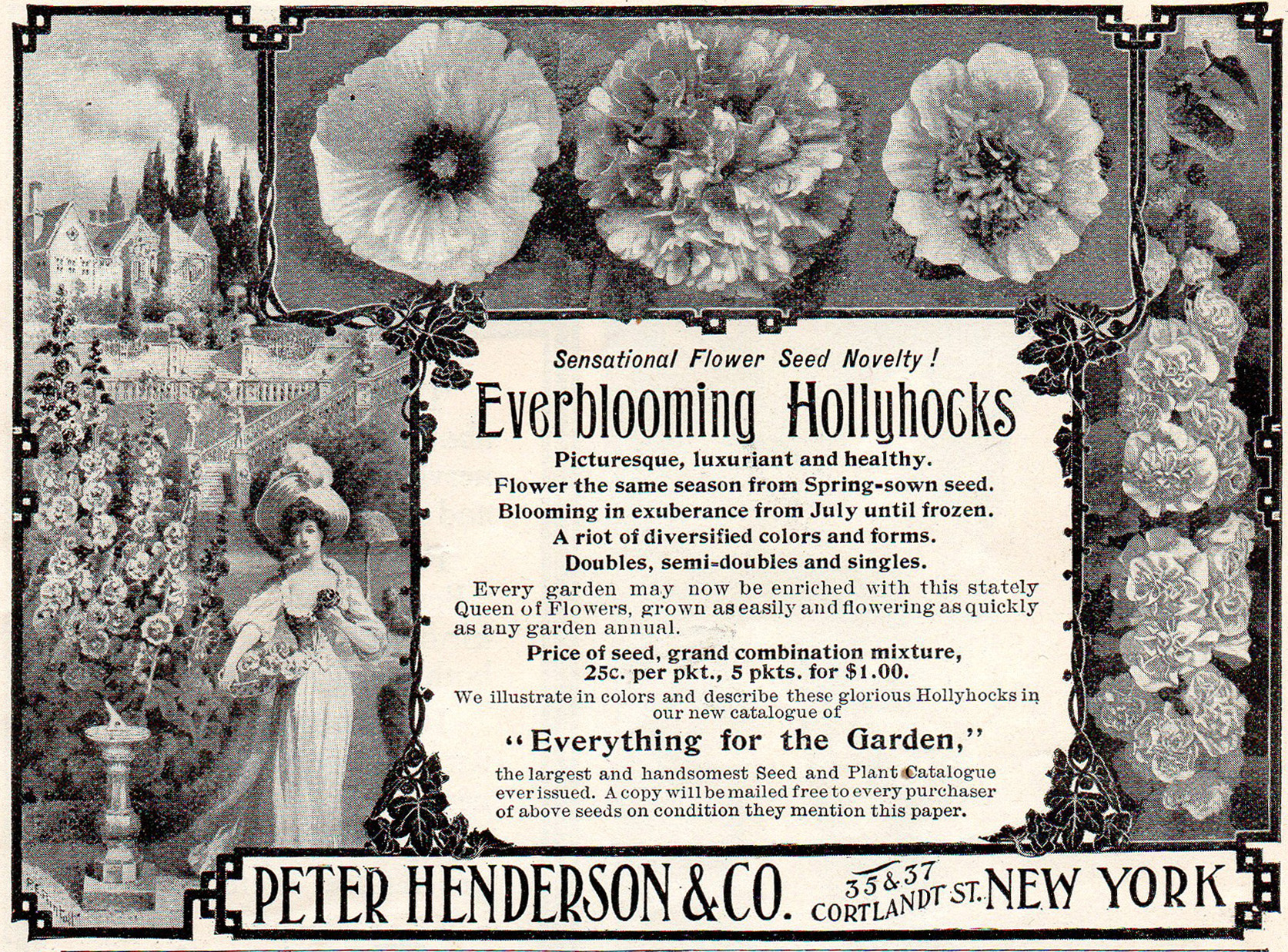 The garden company name influences customers in choosing products.
The public relations journal called Public Relations Tactics arrives on my desk every month.
This journal provides articles on what's new and current in public relations practice.
A recent article called "Understanding Brands and Influencer Relations" caught my attention.
Since the Public Relations Society of America publishes this journal, I generally feel confident about the quality of its articles.
The word 'influencer' in the title made me curious. 
Influencers happen to be individuals who can persuade others, like their readers if the person were a journalist or blogger, to notice and perhaps choose a certain brand of a product.
The author american dating sites for marriage says, "Think of bloggers, and other social influencers, as brand ambassadors."
My thoughts, of course, went back to the nineteenth century garden industry. Were there influencers back then?
Seed company owners like W. Atlee Burpee, Peter Henderson, John Childs, and James Vick became brand ambassadors for the nineteenth century garden industry.
Their audience was the middle class woman who loved gardening.
If Vick or Henderson said or wrote something, it was common for consumers to take notice.
Henderson placed this ad in Harper's magazine. [below]
You see illustrated the ideal customer: a middle class woman who liked gardening, and was in the search of the newest. Here Henderson wrote in the ad, "Sensational Flower Seed Novelty."  A new variety of hollyhocks was available for this gardener.
A nineteenth century seedsman, like Vick, sometimes approached a newspaper editor, also an influencer, with press material to promote Vick's seed company.  If a story ran, Vick would send the editor packets of seeds in gratitude.
Like today, the influencer has a following. That's how he or she received that name.
Save
Save
Save
Save
Save
Save
Save
Save
Save
Save
Save
Save
Save
Save
Save
Save
Save
Save
Save
Save
Save
Save