Garden Accessories Add Charm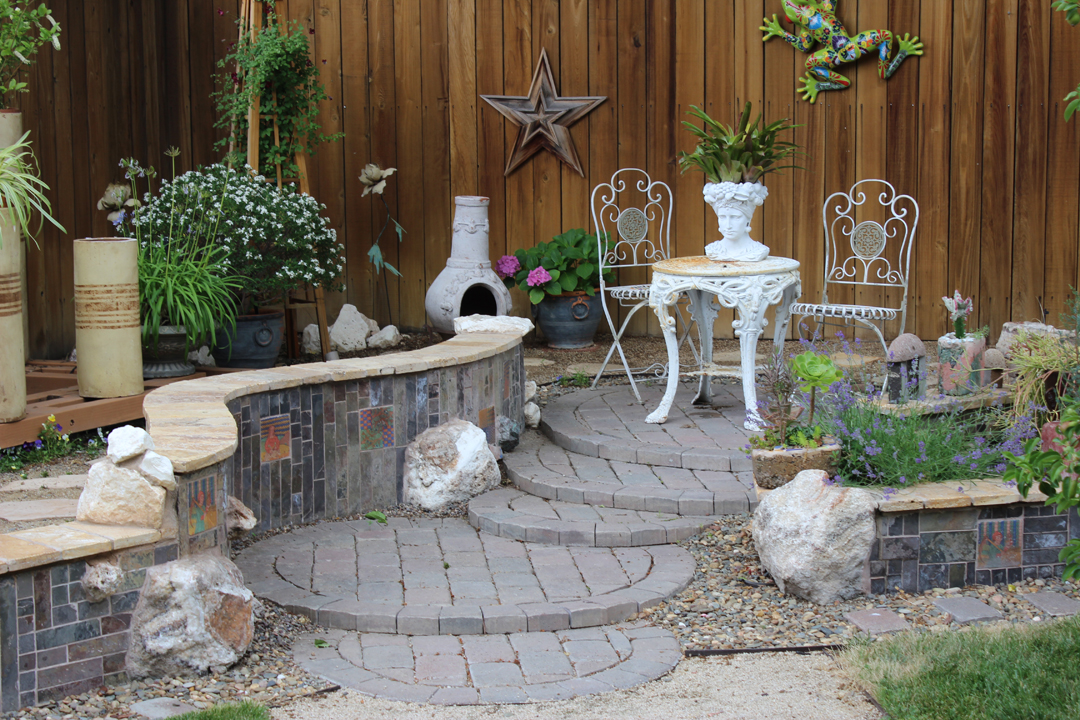 Garden Accessories Add Charm
Recently while visiting Reno I took part in a tour of gardens spread around various areas in the city.
In what appeared to be a regular neighborhood I walked up the front pathway along the  lawn of one house in order to enter the backyard garden. What I saw there I could not believe.
Dozens of garden accessories filled the back garden. The view in scanning the garden as I entered it certainly caught my attention. I could not believe what I saw in a small corner, bordered by a wooden fence. There I saw a table and chairs, a metal star, shells, containers with plants, and various sculptures, too many to count. [below]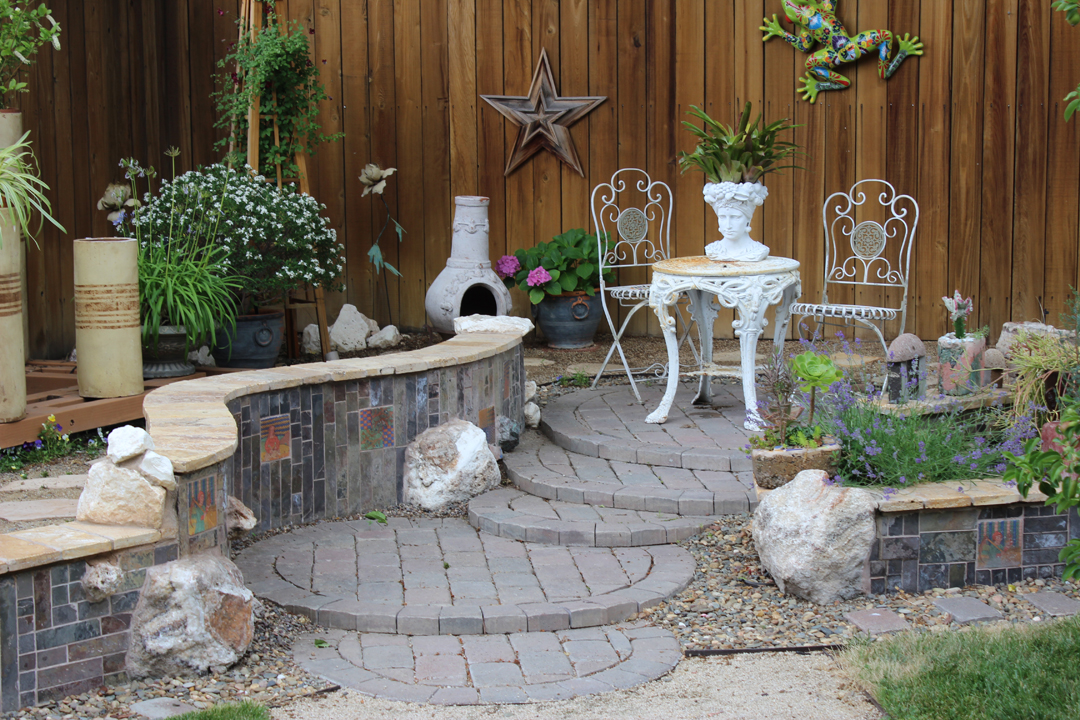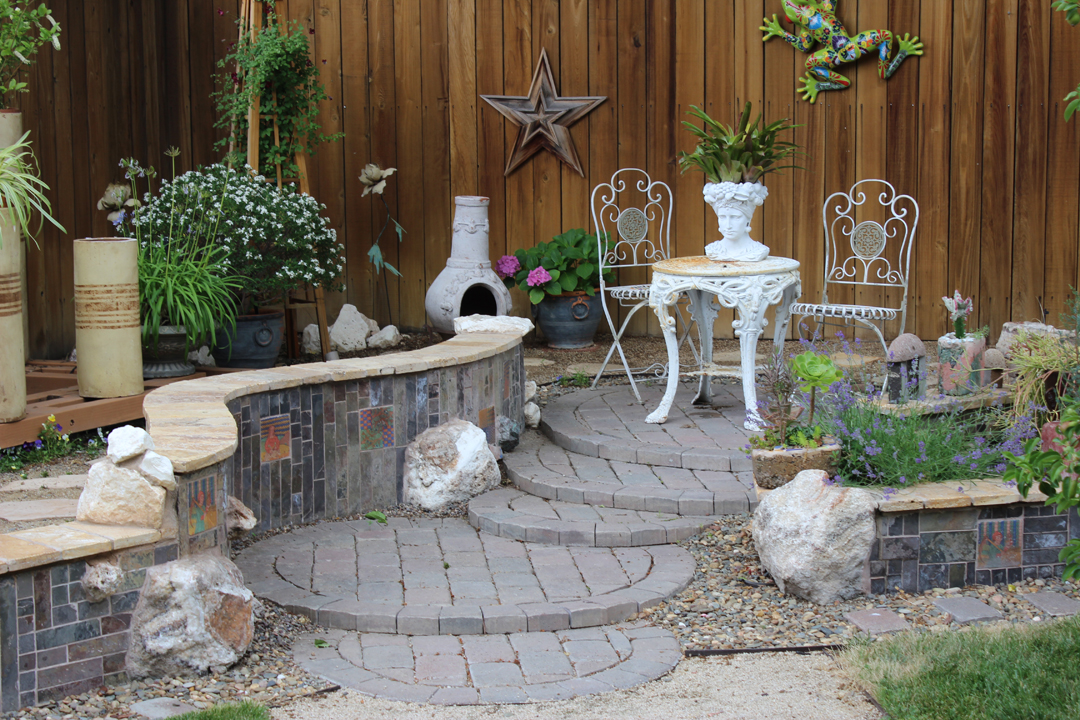 Throughout the garden the owner had installed dozens of glass, wooden, concrete, steel, wire, stone, and ceramic pieces of art in the garden. They included even a giraffe that stood almost 12 feet tall.
As I walked the property, I found one object after another.
It was fun to see what you would discover as you walked the pathways in the garden.
Then I asked myself the question: how many accessories in the garden are enough?
Who knows? Who can answer that?
Gardener's Supply is one source for such yard and garden artwork. The company offers many items from which to choose for that special look you want for your garden.

I must confess that I did not know there were so many options for a gardener who likes accessories for the yard and garden.
Do you like garden accessories?
Save
Save
Save
Save
Save
Save
Save
Save
Save
Save
Save
Save
Save
Save
Save
Save
Save
Save