Flowers Planted in a Straight Row in Paris' Luxembourg Park
Many memories have remained with me from my recent trip to Paris.
One is that I remember the rows of flowers at Luxembourg Park.
The colors stood out and brought a warmth to an otherwise stately, formal setting.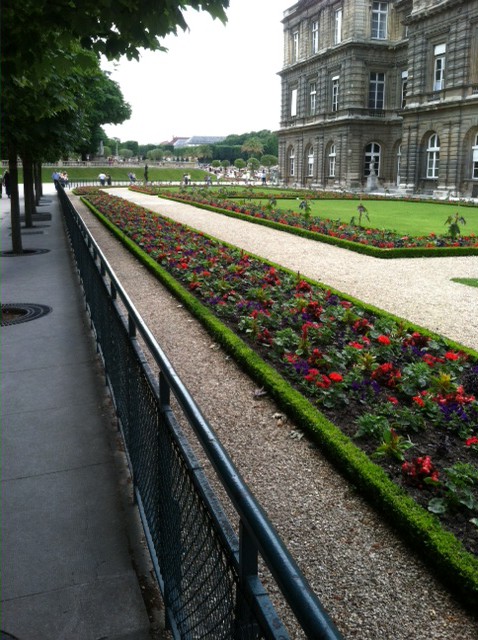 Rose Standish Nichols wrote in her English Pleasure Gardens, published in 1902: "A love of flowers is the natural foundation on which to build all gardens, whether formal or informal."
Certainly the flowers of Luxembourg created a display of that love of flowers.
Though formal, and so different form the natural style of the English garden from the early 1700s, this garden caught a certain magic in its mass planting of these flowers of reds and purples.