Familiar Flowers Listed in a Garden Manual Dated 1706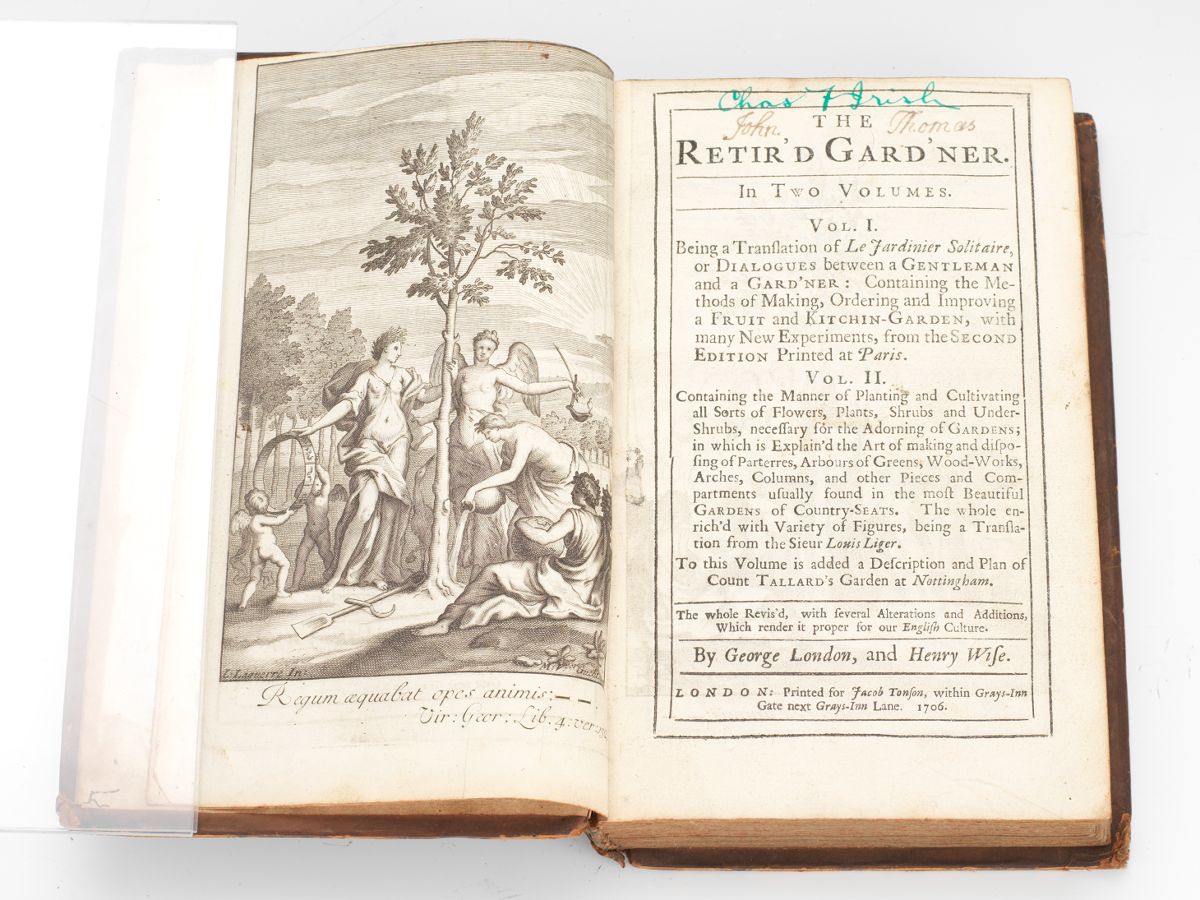 The garden historian John Dixon Hunt is the editor of a series of books called "The English Landscape Garden."
The goal of the book series is to provide "examples of the important literature of the English landscape garden movement together with some earlier garden books."
In the series you will find the 1706 English translation of The Retir'd Gard'ner.
The Retir'd Gard'ner provides a link between the French garden of the seventeenth century and the emerging English landscape of the eighteenth century.
Garden flowers played a key role in the landscape of seventeenth century France.
Flowers Listed
It was no surprise therefore that many flowers are included in the two volume set The Retir'd Gard'ner.
Men, not women, cultivated the flower garden.
A flower garden became a status symbol where gardeners treasured plants like the newest anemone.
The book Cultivated Power: Flowers, Culture, and Politics in the Reign of Louis XIV by Elizabeth Hyde centers on the role of flowers in the French garden during that period.
Hyde writes, "In the sixteenth and, increasingly, into the seventeenth and early eighteenth centuries, flowering plants captivated Europeans of all sorts and ranks from gardeners to kings – including Louis XIV."
Familiar Flowers
What seemed astounding to me is that many of the same flowers that are mentioned in The Retir'd Gard'ner are still popular today.
One source for the flowers we grow today is this long, centuries-old tradition of growing a particular plant.
In the Victorian era many plants from this long line of flowers formed part of the garden.
Vick's Victorian Garden
Rochester, New York seed company owner James Vick (1818-1882) sold many of the flowers the French grew in the seventeenth century.
Here is an illustration from the book Vick's Flower and Vegetable Garden (1878). [below]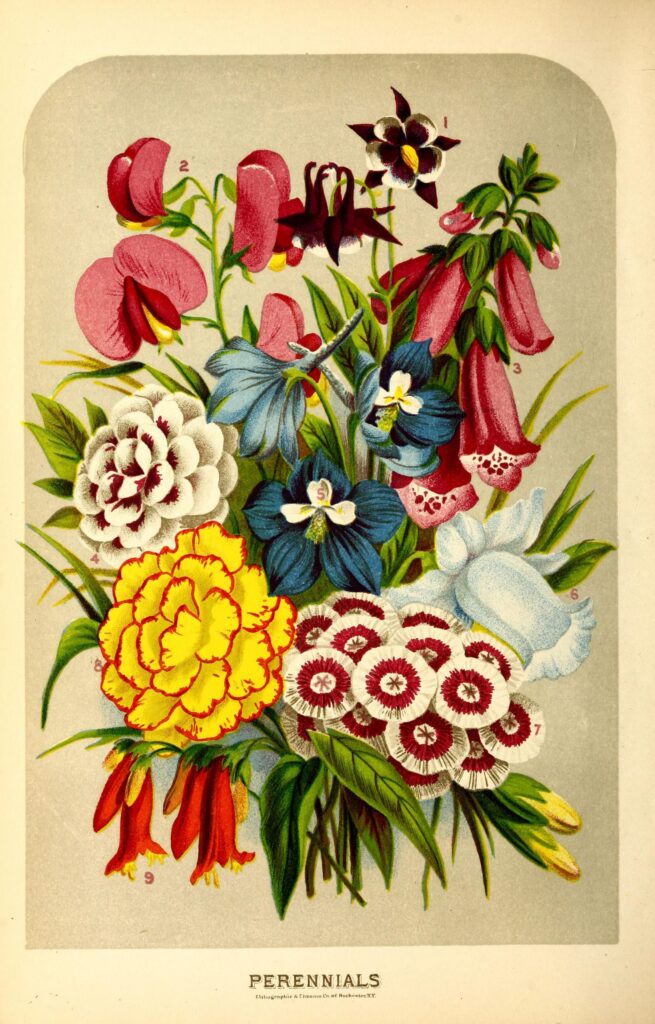 Notice in the illustration the tiny number associated with each flower.
The list of numbered flowers included (1) Aquilegia, (2) Perennial Pea, (3) Digitalis (Fox Glove), (4) Double Pink, (5) Larkspur (6) Campanula, (7) Sweet William, (8) Picotee, and (9) Penstemon.
Some of these same flowers are mentioned in The Retir'd Gard'ner.
The list includes the Campanula, Aquilegia, Foxglove , and Pinks.
The 1899 fiftieth anniversary edition of Vick's seed catalog included popular flowers of the day.
The catalog said, "Some of the most desirable of the Perennials are the Astilbe Japonica, Dicentra, Perennial Larkspur, Perennial Poppies, pinks, peonies, daises, tuberose and gladiolus."
For centuries many of these same flowers had been familiar also to European gardeners, and became part of The Retir'd Gard'ner.