European Gardens Featured Poison Ivy
European gardens featured poison ivy.
We all know that we need to avoid poison ivy when working in the garden.
There was a time, however, when European gardeners cultivated this North American plant.
In the book Flora Illustrata (2014) Elizabeth Eustis and David Andrews write, "Poison Ivy was introduced into European gardens as an ornamental exotic before its less appealing qualities were experienced"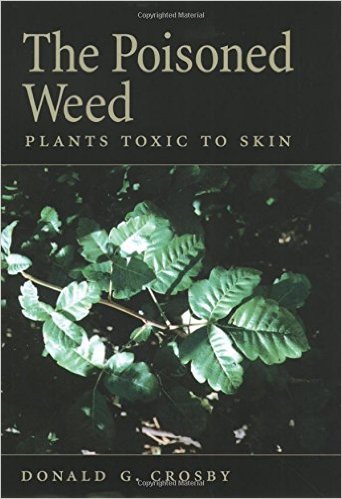 In his book dating sites in pta (2004) Donald G. Crosby writes, "Although its description had been recorded in sixth century China, the common English name 'poison ivy' was coined by Captain Smith (of Pocahontas fame) at the Virginia colony in 1608-09, and he offered the first glimpse of its effect on his fellow colonists (Smith, 1624)."
Then Crosby notes "Like the Captain, the seventh century Dutch physician Jacques Philippe Cornut (1635) considered it a form of English ivy and named it Edera trifolia canadensis (three-leafed Canadian ivy)."
According to Eustis and Andres in Flora it was in that same year 1635 in the book published in Paris called Canadensium plantarum that the plant was given both its Latin and English name.
In 1886 this magazine engraving of the poison ivy plant shows its leaves and flowers. [Below]
In the 1878 issue of his magazine Vick's Illustrated Monthly Rochester seedsman James Vick printed a letter from one of his customers. The letter said "The so called Poison Ivy is a very ornamental, but highly dangerous plant." By then American gardeners were well aware of the problems of this plant.

So when you touch poison ivy in your garden, remember that at one time this plant was considered a desirable addition to the garden.
That may be hard to do however when you are in agony from the redness and itching that this plant has caused.
Save
Save
Save
Save
Save
Save
Save
Save
Save
Save
Save
Save
Save
Save
Save
Save
Save
Save
Save
Save
Save