English Garden Eccentrics
Just finished a wonderful book about English gardens.
It's not your typical English garden material that seems to shout from the rooftop: this is so beautiful, and you should do it in your landscape.
No, this book is about your unusual gardener, your eccentric.
It is a history of English garden eccentrics.
The title fitingly appears as: English Garden Eccentrics: Three Hundred Years of extraordinary groves, burrowings, mountains and menageries.
The author garden historian Todd Longstaffe-Gowan introduces the reader to strange gardens, but even stranger and delightful gardeners.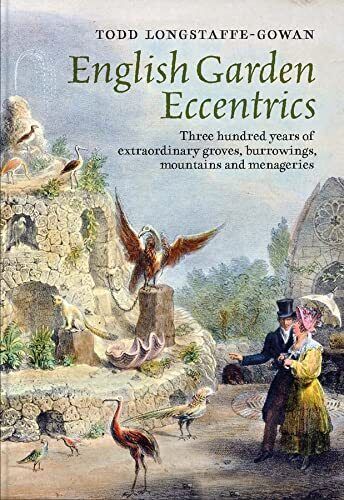 Why eccentric gardeners?
The author gives a rationale for choosing English gardeners.
He writes, "The focus of my field of study is that the English have a long-standing and profound infatuation with making and tending gardens, and garden visiting.
"Gardening has long been a national obsession."
Sounds like reason enough to write the book.
By 'eccentric' we mean, as the author says, "No one would have thought of doing precisely that to the terrain."
And so we will visit some strange gardens that appeared over a 300-year period.