English Coveted American Plants
English coveted American plants.
Recently I read about a restored garden called Painshill near Cobham, Surrey, England.

What caught my attention was that its restoration includes a garden of American plants.
Painshill dates to the eighteenth century, the time of the birth of England's landscape garden, which distinguished itself as more natural rather than symmetrical and formal in design. The Honourable Charles Hamilton (1704-1786) created this garden between 1738 and 1773.
He included all of the elements of the landscape garden of that time: lawn, vistas, a grotto, a lake, classic structures, and, of course, collections of the latest plants like American plant varieties.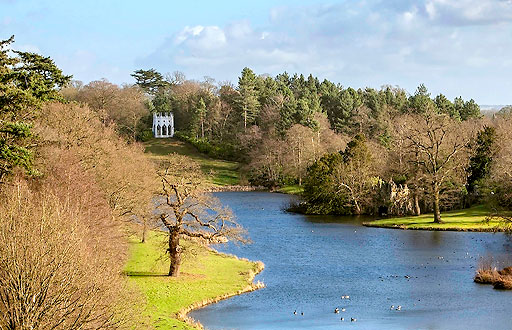 When Hamilton established the garden, there was a keen interest in cultivating American plants.
In the eighteenth century John Bartram (1699-1777) sent seeds of American plants from Philadelphia to his English admirers, coveting American plant varieties.
Hamilton was among that group.
In May 2006 Painshill was awarded full collection status for its John Bartram Heritage Collection, by the National Council for the Conservation of Plants and Gardens.
Today Painshill comprises 158 acres of the original more than 200 acres.
What I find so interesting in this story is the idea that the eighteenth century English aristocracy wanted American plants.
That in itself makes the Painshill restoration so important to me.
Usually it is the other way around: we Americans want everything English in the garden.