Emily Dickinson Bought Seeds from B. K. Bliss
In the summer I read magazines that I have collected during the year but had no time to read.
Horticulture magazine belongs to that list.
This week I read an article by Neil Soderstrom in the May/June 2013 issue of Horticulture called "Of Violets and Verse" about the Massachusetts poet Emily Dickinson (1830-1886) and her passion for gardening.
In the article I learned that seedsman Benjamin K. Bliss  supplied Emily with her garden seeds.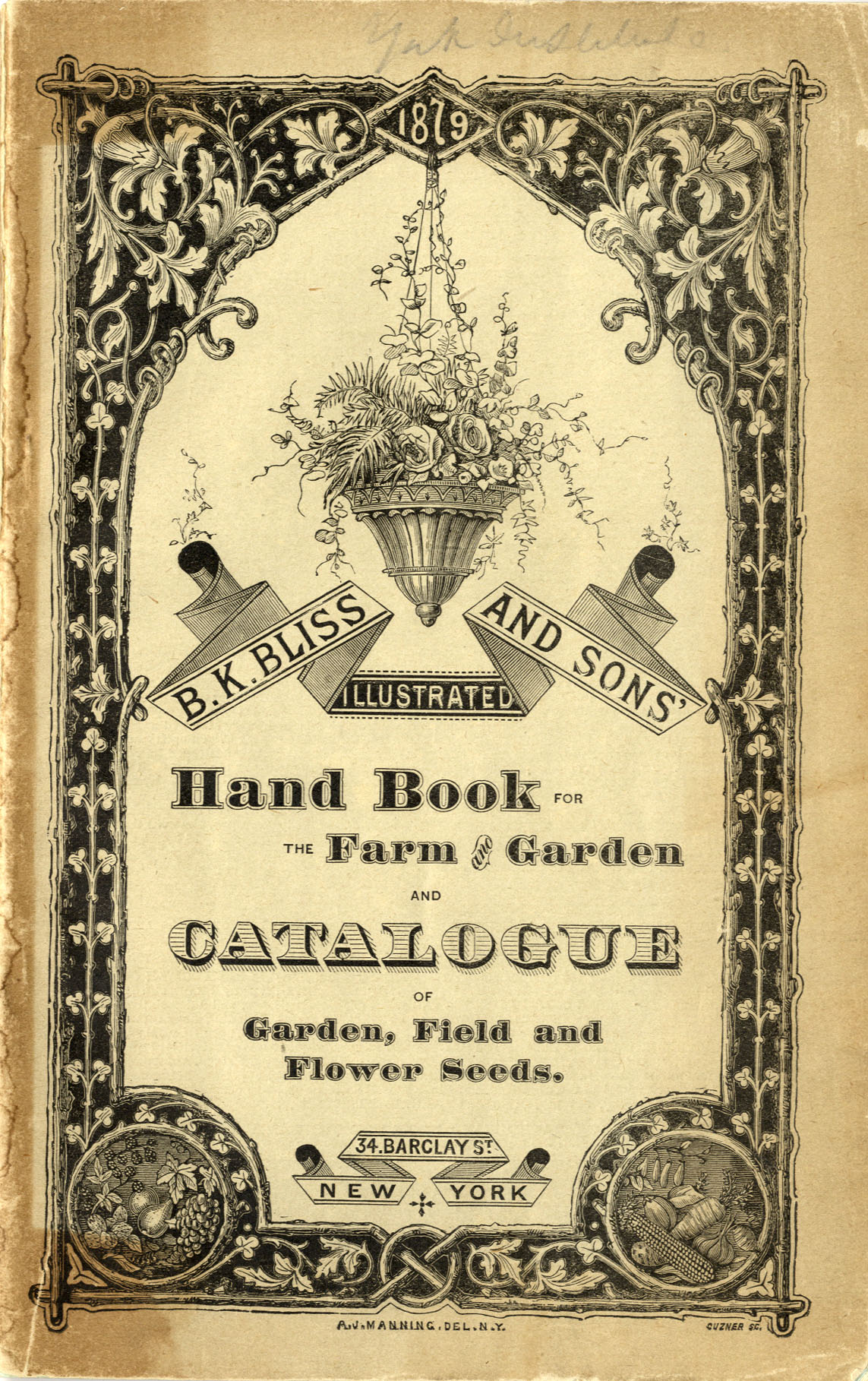 Bliss ran his seed business, begun in the 1850s,  out of Springfield, Massachusetts until about 1870 when he moved the business to New York.
In the Appletons' journal: a magazine of general literature of April 8, 1871 we read this account of Bliss' business:"The seedsmen's catalogues, in fact, are now an important element in our civilization. And how attractively some of them are gotten up! Here before us is the issue of B. K. Bliss & Co., of New York. Of the bewildering lists of seeds it announces, no mortal could keep a record. Of course, it exhausts the needs of every gardener, whether his field be the practical or the ornamental; and then it is illustrated with such superb-looking tomatoes, done in color; such luscious beets, such charming pansies in fact, it is a pretty book to look at, and in April a very useful one to consult."
In his book http://americangardening.net/which-dating-sites-have-the-best-match-tests/, minister and author Edward P. Roe (1838-1888) wrote that Bliss was "the well-known seedsman from New York City."
Bliss' business was quite substantial, and dealt with customers across the country, including the famous poet, Emily Dickinson, who probably received his famous catalog.
Share this:
gay disabled dating site