Nineteenth Century Introduced Flower Gardens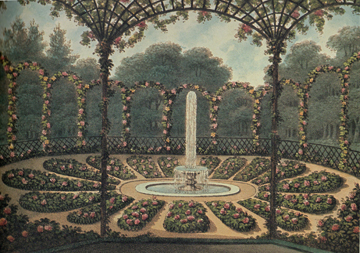 Nineteenth century introduced flower gardens –
In the eighteenth century the classic English garden took the form of an extensive lawn, a lake, a deer park, and trees to line the property. There was little room for a flower garden.
The famous royal gardener Lancelot Capability Brown (1715-1783) designed his many contracted landscapes around the country in that style.
In his book The Victorian Flower Garden garden historian Geoffrey Taylor tells the story of how the flower garden assumed its important role.
He writes that the landscape gardener should you tell your ex you're dating someone new (1752-1818) became a lone voice, encouraging the planting of flowers in the landscape.
Taylor says, "Humphry Repton's evident, though subordinate, interest in flowers and flower gardens marks the beginning of a change in taste."
Flowers began to take on a small, but significant role, in the landscape.
Taylor says, "The eighteenth century was flower-conscious in its gardening, but very far from exclusively so. The flower garden, generally speaking, took up only a very small proportion of the total garden area, and was secluded from the house."
Repton however encouaged flowers in the landscape. Early in the nineteenth century he painted a scene of a garden of roses that he simply called 'The Rosarium.'
His painting represents an entire garden area dedicated to the beautiful and now essential rose.
This is his painting:
Today we take flower gardens for granted. We assume they have been around forever.
As Taylor points out, there was a gradual development of interest in flower gardens. Eventually, especially by the late Victorian period, such gardens would become essential.
It was the nineteenth century however that introduced flower gardens.